Clinical Talent Sourcer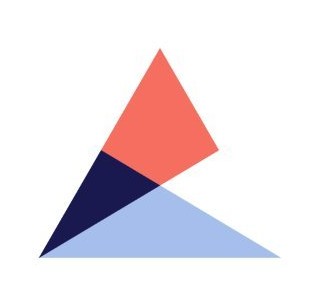 Brave Health
People & HR
Florida, USA
Posted on Thursday, May 4, 2023
About Us
Brave Health utilizes the power of technology to expand access to high quality mental health and substance use disorder treatment. Our mission is to deliver high-quality, affordable telebehavioral health care for traditionally underserved patient populations. Through our telehealth platform we are able to reach those in need who may not have access to treatment in an office setting. We are a diverse group of entrepreneurs, clinicians, and healthcare leaders passionate about changing the manner in and speed at which behavioral healthcare can be accessed and delivered in the US. We are actively serving patients in many states and will continue to expand to many additional states and plans throughout 2022.
Job Summary
We are currently seeking a full-time Clinical talent Sourcer to join our People team. As a Talent Sourcer, you will be responsible for creatively sourcing for mental health professionals, such as licensed therapists, clinical social workers, and psychiatric mental health nurse practitioners, who can deliver high-quality therapy services to our clients. You will be expected to build a pipeline of potential candidates, screen them for fit, and collaborate with the hiring team to ensure a smooth and efficient recruitment process. We are looking for a creative mind that can identify untapped candidate pools. The ideal Clinical Sourcer should be accustomed to working with staffing forecasts in a high-growth environment. The ideal candidate should be creative, resourceful, and adept at using a variety of techniques to identify and attract top talent to the organization.
Responsibilities:
Develop and execute sourcing strategies to identify and attract top talent in the mental health field

Build and maintain a pipeline of potential candidates for current and future hiring needs

Screen potential candidates for relevant experience, licensure, and cultural fit

Use creative sourcing techniques to reach passive candidates and build relationships with potential candidates

Collaborate with the hiring team to ensure a smooth and efficient recruitment process

Maintain accurate and up-to-date candidate data in our applicant tracking system

Continuously evaluate and improve our talent sourcing strategies to ensure we are attracting the best candidates

Utilize and create advanced research techniques to find top, diverse talent through various mediums including databases, networking, associations, social media, referrals, Boolean search strings, online and traditional directories as well as other innovative sourcing methods
Build and maintain relationships with relevant Masters level academic programs
Stay up-to-date with expected recruitment forecasts, provided by management and the People team.
Qualifications:
At least 2 years of experience in talent sourcing, preferably in the mental health field

Proven track record of creatively sourcing for hard-to-fill positions

Familiarity with various sourcing tools and techniques, including social media, job boards, and professional networks

Strong interpersonal and communication skills, with the ability to build relationships with potential candidates and collaborate effectively with the hiring team

Detail-oriented with strong organizational and time management skills

Self-starter with the ability to work independently in a remote environment