Demand Planning Manager, Groceries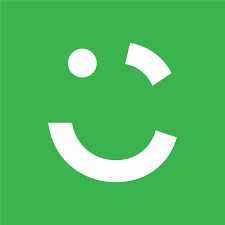 Careem
Riyadh Saudi Arabia
Posted on Thursday, June 1, 2023
Careem is building 'the everything app' for the greater Middle East, making it easier than ever to move around, order food and groceries, manage payments, and more. Careem is led by a powerful purpose to simplify and improve the lives of people and build an awesome organisation that inspires. Since 2012, Careem has created earnings for over 2.5 million Captains, simplified the lives of over 50 million customers, and built a platform for the region's best talent to thrive and for entrepreneurs to scale their businesses. Careem operates in over 70 cities across 10 countries, from Morocco to Pakistan.
About the team
Careem Grocery is on a mission to reinvent the way people shop for grocery, pharmacy and retail products. As an exciting new vertical within Careem (a startup within a startup), we're in the early stages of building our product and have plenty of interesting and fundamental challenges to solve in order to achieve our ambitious growth goals in this burgeoning space.
What you'll do
Demand Forecasting: Utilize historical sales data, market trends, and customer insights to develop accurate demand forecasts for our quick commerce groceries business.

Demand Variability Management: Develop strategies to manage and mitigate demand volatility, considering factors such as seasonality, promotions, and external market influences.

Sales and Operations Planning (S&OP): Lead the S&OP process, facilitating regular meetings to align demand and supply plans, identify gaps, and develop action plans to meet business objectives.

Reporting and Communication: Prepare and present demand planning reports, including key performance indicators (KPIs), to senior management and stakeholders. Communicate forecast updates, insights, and recommendations to internal teams.

Inventory Management: Plan and manage inventory levels to meet customer demand while minimizing costs and stockouts. Collaborate with suppliers and logistics teams to optimize inventory replenishment processes.

Collaborative Forecasting: Engage with internal stakeholders, such as sales, marketing, and product teams, to gather input and align on demand forecasts.

Data Analysis: Analyze sales data, market trends, and other relevant factors to identify patterns and drivers of demand. Utilize statistical models and forecasting tools to generate accurate demand projections.

Continuous Improvement: Monitor demand planning processes, identify areas for improvement, and implement enhancements to optimize forecasting accuracy, inventory turnover, and supply chain efficiency.

Cross-functional Collaboration: Collaborate with cross-functional teams, including marketing, logistics, and operations, to ensure effective execution of demand plans. Provide input and support for new product launches, promotions, and supply chain initiatives.

Systems and Tools: Leverage advanced demand planning tools, statistical forecasting software to enhance forecasting accuracy and automate processes where applicable.
What you'll need
Successful candidates will have a passionate commitment to improving the lives of people, an insane focus on excellence and customer centricity, and a strong alignment with our core values and purpose.
At least 3+ years of experience in a supply chain role or similar. Time spent in tech, logistics, or a start-up is a plus

Bachelors in Engineering, with a focus on Supply Chain or Operations Management is a plus.

Strong analytical capabilities, mastery of Excel is required. Bonus points for technical ability in SQL

Grittiness. You never hesitate to roll up your sleeves and address something hands-on, you persevere when others fall away

High level of attention to detail & speed of execution, the role will require lots of daily operational follow ups.

Strong communication skills, as you will need to communicate with all levels of Supplier & DC operation teams.

Self-starter - the ability to self-serve, investigate and get the data we require will make you much more effective in this role
What we'll provide you
In addition to a competitive long-term total compensation with salary and equity, we have a reward philosophy that expands beyond this. As a Careem colleague you will be able to:
Be part of a Remote-First organization that offers flexible ways of working from the office and home.
Work from any country in the world for 30 days a year
Use Unlimited Vacation days throughout the year
Access fitness reimbursements for health activities including: gym, health club and training classes.
Work and learn from great minds
Create impact in a region with untapped potential
Explore new opportunities to learn and grow every day