Senior Product Designer (Payments/Subscriptions/Food)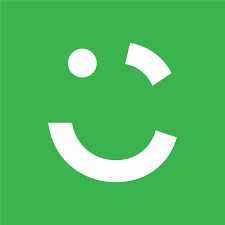 Careem
Product, Design
Dubai - United Arab Emirates
Posted on Saturday, June 24, 2023
Careem is building 'the everything app' for the greater Middle East, making it easier than ever to move around, order food and groceries, manage payments, and more. Careem is led by a powerful purpose to simplify and improve the lives of people and build an awesome organisation that inspires. Since 2012, Careem has created earnings for over 2.5 million Captains, simplified the lives of over 50 million customers, and built a platform for the region's best talent to thrive and for entrepreneurs to scale their businesses. Careem operates in over 70 cities across 10 countries, from Morocco to Pakistan.
Careem is growing the design team!!
Are you passionate about creating exceptional experiences that revolutionize how people live their lives? Are you a visionary who can lead a team to new heights in user-centered design? If so, we have an exciting opportunity for you as a senior design manager within the product design team
We have a few values at Careem, three of which we truly hold dear in the design team; To the Moon, Committed to developing each other and Every Experience Matters, if you embody these then you're in the right place!
About the role:
As a Senior Product Designer and part of the design team at Careem, you will be at the forefront of innovation, working with a team of talented product designers to deliver world-class experiences.
Your strategic vision and leadership skills will play a pivotal role in shaping the future of our organization, guiding work for a significant product area, and handling complex projects with overlapping organizational lines, driving the user experience strategy and championing design excellence.
You will collaborate with cross-functional teams to translate business goals into intuitive, engaging, and visually stunning experiences. Your work will have a direct impact on millions of users, captains and partners transforming their interactions and enhancing their lives on a daily basis.
What you'll do:
Execute the UX design strategy, aligning it with business goals, industry best practices, and emerging trends.

Advocate for user-centered design principles, championing the importance of empathy, research, and iterative design methodologies throughout the organization.

Collaborate closely with product managers, engineers, and stakeholders to ensure seamless integration of user experience design into the product development process.

Conduct user research, usability testing, and gather insights to inform the design strategy and optimize the user journey.

Create & oversee the creation of wireframes, prototypes, and high-fidelity designs, ensuring they adhere to best practices in interaction design, accessibility, and visual aesthetics.

Support in maintaining design systems, style guides, and UI components to ensure consistency, efficiency, and scalability across products and platforms.

Stay up to date with the latest trends, technologies, and design innovations, sharing knowledge and inspiring the team to push boundaries and explore new possibilities.

Collaborate with senior stakeholders to align design initiatives with the overall business strategy, presenting compelling design concepts and advocating for user needs.

Drive continuous improvement in design processes, tools, and methodologies, optimizing efficiency and quality throughout the design lifecycle.

Help deliver and refine clear storytelling around product needs and opportunities

Design and ship high quality product improvements

Support the evolution of the design processes within the broader org to optimize for efficiency

Nurture and champion the design culture at Careem
We'd love to hear from you if:
You love tackling complex and ambiguous problems and shaping them into clear goals

You strive to find answers to difficult questions, garnering insights from research & data to close the gaps in knowledge

You leverage prototyping skills to articulate your designs, especially in cases where interactions may be particularly nuanced

You value high quality well crafted visual & interaction design, and care about the details

You are comfortable leading large initiatives

You advocate for user needs, leveraging insights to create better designs while making sure everything built is scalable and follows our guidelines, best practices and standards

You love coaching and mentoring team members shaping the next generation of designers
What you'll need:
6+ years of extensive product design experience with a strong focus on excellent craft and a proven track record of managing projects with demonstrated impact on the organization success

Understanding in-depth Growth domains and data-informed design approach

Strategic and critical thinking, paired with flexibility and being open minded

Ability to measure and clearly articulate the value of design within the organization

Ability to effectively lead end-to-end design process within your team
What we'll provide you
In addition to a competitive long-term total compensation with salary and equity, we have a reward philosophy that expands beyond this. As a Careem colleague you will be able to:
Be part of a Remote-First organization that offers flexible ways of working from the office and home.
Work from any country in the world for 30 days a year
Use Unlimited Vacation days throughout the year
Access fitness reimbursements for health activities including: gym, health club and training classes.
Work and learn from great minds
Create impact in a region with untapped potential
Explore new opportunities to learn and grow every day