Site Reliability Engineer II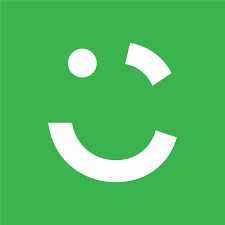 Careem
Software Engineering, Other Engineering
Giza Governorate, Egypt
Posted on Monday, July 10, 2023
Careem is building the Everything App for the greater Middle East, making it easier than ever to move around, order food and groceries, manage payments, and more. Careem is led by a powerful purpose to simplify and improve the lives of people and build an awesome organisation that inspires. Since 2012, Careem has created earnings for over 2.5 million Captains, simplified the lives of over 50 million customers, and built a platform for the region's best talent to thrive and for entrepreneurs to scale their businesses. Careem operates in over 70 cities across 10 countries, from Morocco to Pakistan.
Site Reliability Engineer II
Careem is the leading technology platform for the greater Middle East. A pioneer of the region's ride-hailing economy, Careem is expanding services across its platform to include payments, delivery and mass transportation. Careem's mission is to simplify and improve the lives of people and build a lasting institution that inspires. Established in July 2012, Careem operates in more than 100+ cities across 14 countries and has created more than one million job opportunities in the region and hosts over 30 million users.

ABOUT THE ROLE
We are looking for someone passionate about automation, tooling, and frameworks to join the Developer Experience (DevX) team. You will be part of the team that has the mandate to enable engineers across all functional divisions at Careem to move as fast as possible, while maintaining our
high quality and correctness expectations. DEVx work ranges from maintaining our CICD fleet, to optimizing our build and release workflows, to more SRE flavored work providing monitoring and visibility.
Qualifications:
• Bachelor's degree in Computer Science, Engineering or related field, or equivalent training fellowship, or work experience.
• Expert Knowledge in Developing and debugging in one these Java, Go, Python,Bash.
• Experience with terraform and Cloud Formation.
• Experience with other programming languages is a plus.
• Experience of building systems, dashboards and metrics to facilitate a data-driven approach to problem resolution
• Experience with AWS and/or other cloud providers is a plus.
• Unquenchable thirst for learning new things.
• Obsession about keeping costs low while building solutions.
• Experience of Kubernetes is a plus.

Key responsibilities include:
• Engage with engineers throughout Careem to learn about pain points, and work alongside a technical lead to define and prioritize solutions.
• Architect systems/solutions with a focus on scalability, testability, and maintainability
• Encourages and supports others to take on responsibility, authority, and accountability
• Support the rest of the DEVx team in adoption by Engineers in such a way that makes on-boarding pleasant and seamless.
• Design, write and review application code.
• Develop, maintain, and extend a variety of systems, including open-source, ready-made, and in-house applications.
• Collaborate, coach, and mentor colleagues on an energetic, growing team.
• You'll have the opportunity to extend our existing Solutions. This will include modifying or developing code Java, Python, GO and different frameworks
What we'll provide you
We offer colleagues the opportunity to drive impact in the region while they learn and grow. As a Careem colleague you will be able to:
Work and learn from great minds by joining a community of inspiring colleagues.

Put your passion to work in a purposeful organisation dedicated to creating impact in a region with a lot of untapped potential.

Explore new opportunities to learn and grow every day.

Enjoy the flexibility that comes with the trust of being an owner; work in a hybrid style with a mix of days at the office and at home, and remotely from any country in the world for 30 days a year with unlimited vacation days per year.

Access to healthcare benefits and fitness reimbursements for health activities including: gym, health club and training classes.