People Engagement Partner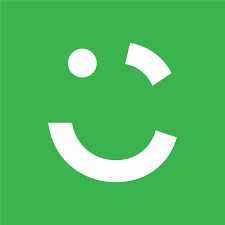 Careem
People & HR
Amman, Jordan
Posted on Monday, August 14, 2023
Careem is building the Everything App for the greater Middle East, making it easier than ever to move around, order food and groceries, manage payments, and more. Careem is led by a powerful purpose to simplify and improve the lives of people and build an awesome organisation that inspires. Since 2012, Careem has created earnings for over 2.5 million Captains, simplified the lives of over 50 million customers, and built a platform for the region's best talent to thrive and for entrepreneurs to scale their businesses. Careem operates in over 70 cities across 10 countries, from Morocco to Pakistan.
About the team
In this role you will help execute and support the people strategy for Operations within Careem, by identifying and researching issues/challenges; contributing information, analysis, and recommendations in line with Careem's purpose, values and goals. You will support the business by providing advice and counsel on people matters/challenges whilst ensuring that our colleagues are capable, engaged and fulfilled in their roles. This role reports to the Director of People Engagement. This role has a high level of autonomy to operate in conjunction with Business stakeholders and People team COE (center of expertise).
What you'll do
Partner with the business, anticipate and resolve people related queries/issues across several geographies, including UAE, KSA, Pakistan, Egypt, Jordan, Iraq, and the GCC region.

Partnering with Talent Acquisition to provide solutions for hiring needs across various talent profiles.

Effectively managing and collaborating with 3rd party vendors (RPO, agencies etc)

Collaborating with COEs within the People Team to implement programs around Career Development, Talent Attraction, Talent Management, Performance Management & L&D programs for various employee groups across the organization.

Seek and listen to the feedback from colleagues and managers given that we operate in a Remote First environment.

Drive continuous feedback process & encourage colleagues to participate in periodic surveys. Engage managers in identifying improvement actions based on feedback.

Analyze and leverage people i.e. employee engagement, manager feedback, turnover, etc. to understand the drivers of colleague engagement and the relationship between colleague engagement and organization performance.

Recommend solutions that improve outcomes in all areas of talent management.
The role holder must have the ability to:
Thrive in a fast-paced, dynamic environment.

Help scale/manage our rapid growth

Work in ambiguous situations

Do all of the above while fostering a collaborative, open, and fun culture!
What you'll need
Fluency in Arabic is a requirement for this role

Bachelor degree in HR Management, Organizational Psychology with a Masters /MBA preferred. CIPD or certification preferred.

6 years + of experience in an HR generalist role, preferably in a high tech environment.

Experience working with dispersed teams, supporting organizational change initiatives and implementing talent management plans for a global organization.

High levels of resourcefulness, influence/organizational savvy, execution skills.

Strong business acumen and ability to work well across different functions

Strong desire to help others and intellectual curiosity about people and organization challenges.

Excellent problem-solving capabilities and judgment; ability to make sound decisions independently.

Effective influencer, communication, and interpersonal skills; great listener.

Analytically driven; fluent with data-driven analysis.

Comfortable working in a constantly changing environment.

Experience in helping organizations scale while maintaining core cultural values.

Understanding of cultural norms, traditions, and working with diverse teams.
What we'll provide you
We offer colleagues the opportunity to drive impact in the region while they learn and grow. As a Careem colleague you will be able to:
Work and learn from great minds by joining a community of inspiring colleagues.

Put your passion to work in a purposeful organisation dedicated to creating impact in a region with a lot of untapped potential.

Explore new opportunities to learn and grow every day.

Enjoy the flexibility that comes with the trust of being an owner; work in a hybrid style with a mix of days at the office and at home, and remotely from any country in the world for 30 days a year with unlimited vacation days per year.

Access to healthcare benefits and fitness reimbursements for health activities including: gym, health club and training classes.