Staff Software Architect I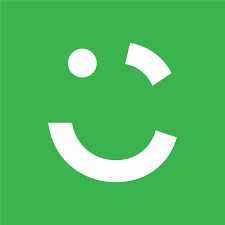 Careem
Software Engineering, IT
Dubai - United Arab Emirates
Posted on Wednesday, September 6, 2023
Careem is building the Everything App for the greater Middle East, making it easier than ever to move around, order food and groceries, manage payments, and more. Careem is led by a powerful purpose to simplify and improve the lives of people and build an awesome organisation that inspires. Since 2012, Careem has created earnings for over 2.5 million Captains, simplified the lives of over 50 million customers, and built a platform for the region's best talent to thrive and for entrepreneurs to scale their businesses. Careem operates in over 70 cities across 10 countries, from Morocco to Pakistan.
At Careem, our mission is to simplify and improve the lives of people and create an awesome organization that inspires. With this vast mission statement, we started by improving transportation and delivery, and now we are expanding into payment. We have recently launched our Careem super app, hosting multiple Careem and 3rd-party apps, to further simplify and improve people's everyday life.
We built the first multi-billion dollar tech startup in the MENAP region. We operate in 100+ cities across 11 countries. We joined Uber officially in early 2020. We grew and attracted top global talent and grew a culture for bold ambitions, shooting for the moon, innovation with tight constraints, and being Careem/gracious with each other and with our users.
About the job
We are looking for a Staff Software Architect I to join our Enterprise Architecture team of talented engineers that share a common interest in distributed backend systems, their scalability and continued development.
As an Architect you will design and build the backend systems that power the Careem engine, scale highly distributed systems, and continuously improve our engineering practices. These large scale, distributed systems handle everything from user requests to payment processing. Additionally, you will work closely with Product Management and Product Engineering to drive excellence in Careem products and features. As part of an entrepreneurial team in this rapidly growing business, you will play a key role in understanding the needs of our customers and help shape the future of businesses of all sizes and use technology to connect with customers, employees and partners.
Our tech stack is Golang, Java 8 and Spring Boot, Micro-Service Architecture, SQL and no-SQL DBs, iOS and Android applications, web front-end and AWS infrastructure.
Responsibilities:
Architecture: You will lead and be a trusted technical advisor to solve complex engineering challenges in modern cloud architectures. Provide guidance to engineers who work on complex technical matters and designs impacting all the domains under Careem. You will be responsible for software architecture and design of our distributed backend system to meet the challenging functional, scalability and reliability requirements for our fast growing business. You will keep raising the technical bar at Careem. You will be coaching and advising teammates on the selection of methodologies, tools and technologies.
Design: Ensure end-to-end architecture design according to best practices, compliance, regulation and privacy. Create and deliver best practices recommendations, tutorials, blog articles, sample code, and technical presentations adapting to different levels of key business and technical stakeholders.
Technical vision: You will research emerging technology trends and ideas to form a technological vision and co-lead the engineering roadmap to deliver competitive value and enable world-class user experience.
Supporting and growing the Product & Engineering teams: Facilitate collaboration with other architects, engineers, business owners, and technical program managers to solve interesting and challenging problems across our platform.
Careem-wide Tech Leadership: You will work with different stakeholders at a senior level and engage proactively with all Careem engineering leads in different domains: Super App Platform, Mobility of People, Food, Groceries and Careem Pay.
Tech culture: You will help strengthen the tech culture at Careem as a tech culture champion. And you will help attract talent and grow the Careem engineering brand by publishing technical blogs and participating in tech conferences.
The ideal candidate will have a passionate commitment to improving the lives of people, an insane focus on excellence and customer service, and a strong alignment with our core values: being bold, focused, agile and collaborative.
Qualifications:
Master or Phd degree in Computer Science or equivalent discipline.
8+ years of experience in software development.
Extensive backend programming experience in one or more of the following: Golang, Java, C/C++, Python
Experience in designing and maintaining internet facing production-grade applications in distributed virtualized or containerized environments.
Ability to: effectively articulate technical challenges and solutions; deal with loosely defined problems and fast changing requirements & think abstractly.
A solid foundation in computer science, with strong competencies in data structures, algorithms and software design.
Software development life cycle as well as testing approaches and best practices.
Proven knowledge of system architecture.
Experience in multi-tiered distributed systems, web services, APIs, and relational & NoSQL databases.
Experience in AWS solutions (Google Cloud and other Cloud providers is preferred)
Experience with scalable networking technologies (e.g., as Load Balancers, Firewalls) and web standards (e.g., REST APIs, gRPC, web security mechanisms).
Great communication skills.
Ability to juggle multiple projects at the same time.
Able to take individual ownership of a project from start to finish.
Experience in traditional Cloud services, databases and network technologies.
What we'll provide you
We offer colleagues the opportunity to drive impact in the region while they learn and grow. As a Careem colleague you will be able to:
Work and learn from great minds by joining a community of inspiring colleagues.

Put your passion to work in a purposeful organisation dedicated to creating impact in a region with a lot of untapped potential.

Explore new opportunities to learn and grow every day.

Enjoy the flexibility that comes with the trust of being an owner; work in a hybrid style with a mix of days at the office and at home, and remotely from any country in the world for 30 days a year with unlimited vacation days per year.

Access to healthcare benefits and fitness reimbursements for health activities including: gym, health club and training classes.