Senior Manager, Head of Integrity Operations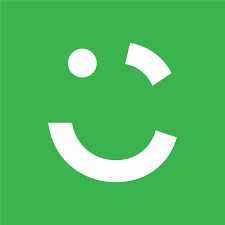 Careem
Operations
Cairo, Cairo Governorate, Egypt
Posted on Wednesday, September 20, 2023
Careem is building the Everything App for the greater Middle East, making it easier than ever to move around, order food and groceries, manage payments, and more. Careem is led by a powerful purpose to simplify and improve the lives of people and build an awesome organisation that inspires. Since 2012, Careem has created earnings for over 2.5 million Captains, simplified the lives of over 50 million customers, and built a platform for the region's best talent to thrive and for entrepreneurs to scale their businesses. Careem operates in over 70 cities across 10 countries, from Morocco to Pakistan.
The Team
The north star principle of Integrity at Careem is to minimise losses while enabling a smooth experience. Risk & Business Integrity efforts should provide amazing and fast experiences for good users, and strong friction for fraudsters.
As such, Risk drives a key impact on both profitability and growth, by balancing between:
Minimising bottom line losses. Losses hurt more than gains feel good: It takes several hundreds of good transactions to make up for a bad one. In addition, fraud deteriorates trust, which is invaluable.
Enabling top line growth by providing positive risk experiences that increase trust of customers and partners.
Using resources rationally and advocating effective ways of working.
The Role
Lead a team of specialists and leads performing Careem integrity operations in all countries where Careem operates.
Drive operational integrity processes such as transaction reviews, chargeback management, handling of fraud claims from users and drivers, requests from payment partners and banks, proactive monitoring and investigations.
Continually improve and implement the training modules, upskill the team and liaise with relevant teams to provide the required knowledge.
Enhance the quality assurance process framework for the team. Maintain a strong flexibility and excellence mindset.
Ensure integrity operations tooling needs are gathered, documented and worked on within the related product and tech functions.
Effectively collaborate and manage a smooth escalation interface with front-line customer and driver teams.
Effectively collaborate with risk policy and data science teams to create or improve data-driven strategies to prevent or manage fraudulent activities such as payment fraud, incentive abuse, fake orders, account take-over, collusion schemes and syndicated attacks.
Keep abreast of operational fraud management techniques, automation and AI innovations, as well as relevant market solutions.
Act as integrity operations expert towards other company functions such as product, marketing and business development.
Lead resource hiring, planning, forecasting and talent progression within the larger Operations and Risk and Business Integrity groups.
Lead operational reporting and monitoring for the domain, ensure metrics are available and adequate, closely followed and communicated to senior management in a timely manner.
The Candidate
Problem-solving, positive and constructive attitude is a must.
Comfort in dealing with ambiguity and operating in a fast-changing super app environment.
Recognised experience in leading risk operations teams in financial institutions, preferably in online payments or wallet operations.
Advanced knowledge and experience in payment risk - e-wallet / online payment abuse, gained in a fraud prevention, business integrity or trust capacity.
Knowledge of credit card scheme rules, chargeback management processes, and banking processes.
Meticulous attention to detail, structured and data-driven. Ability to synthesise large amounts of unstructured information and generate short and actionable insights.
Excellent verbal and written communication in English and Arabic, in a clear and concise manner.
What we'll provide you
We offer colleagues the opportunity to drive impact in the region while they learn and grow. As a Careem colleague you will be able to:
Work and learn from great minds by joining a community of inspiring colleagues.

Put your passion to work in a purposeful organisation dedicated to creating impact in a region with a lot of untapped potential.

Explore new opportunities to learn and grow every day.

Enjoy the flexibility that comes with the trust of being an owner; work in a hybrid style with a mix of days at the office and at home, and remotely from any country in the world for 30 days a year with unlimited vacation days per year.

Access to healthcare benefits and fitness reimbursements for health activities including: gym, health club and training classes.