Paralegal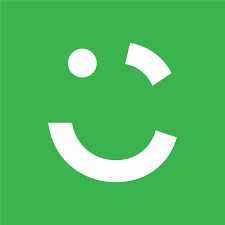 Careem
Legal
Amman, Jordan
Posted on Wednesday, September 27, 2023
Careem is building the Everything App for the greater Middle East, making it easier than ever to move around, order food and groceries, manage payments, and more. Careem is led by a powerful purpose to simplify and improve the lives of people and build an awesome organisation that inspires. Since 2012, Careem has created earnings for over 2.5 million Captains, simplified the lives of over 50 million customers, and built a platform for the region's best talent to thrive and for entrepreneurs to scale their businesses. Careem operates in over 70 cities across 10 countries, from Morocco to Pakistan.
About the Job
As a Paralegal you will work closely with the legal team to provide high-quality legal support to Careem. In addition, you will also have the opportunity to learn from and collaborate with experienced lawyers across different markets.
What you'll do
Coordinate all aspects of contract administration, including basic review, drafting and negotiation, running approval, distribution and archiving, and advancing critical issues
Draft entity formation and organizational documents, including powers of attorney and board resolutions
Assist with global signature requests that will include arranging notary and apostille/authentication of documents
Conduct legal research and providing summaries of relevant laws
Maintain an accurate database of all pending or threatened litigation
Renew and maintain company licensing
Maintain and organize legal files
Provide administrative support to the legal team
Work on subsidiary corporate governance matters, which includes drafting corporate paperwork, general minute book maintenance, and managing government portals.
What you'll need
1 to 2 years of contracts administration experience in an in-house or law firm environment
Have a strong understanding of the legal landscape in the Middle East, as well as experience in a corporate law setting.
Tech savvy; can create/use Word documents, Excel templates, Google Docs, project management tools, and e-signing tools "Familiarity with contract management systems is a plus!"
Good communication skills ; communicate clearly whether writing or speaking
Motivator; understand the impact of a highly-satisfied team and solving problems
Have the will to help out wherever needed
Detail-oriented and self-motivated
Superior organizational skills, high integrity, and follows through on tasks
Experience with contract/information management systems is a plus!
Bachelor's Degree or above is preferred
What we'll provide you
We offer colleagues the opportunity to drive impact in the region while they learn and grow. As a Careem colleague you will be able to:
Work and learn from great minds by joining a community of inspiring colleagues.

Put your passion to work in a purposeful organisation dedicated to creating impact in a region with a lot of untapped potential.

Explore new opportunities to learn and grow every day.

Enjoy the flexibility that comes with the trust of being an owner; work in a hybrid style with a mix of days at the office and at home, and remotely from any country in the world for 30 days a year with unlimited vacation days per year.

Access to healthcare benefits and fitness reimbursements for health activities including: gym, health club and training classes.