Senior Legal Counsel-Intellectual Property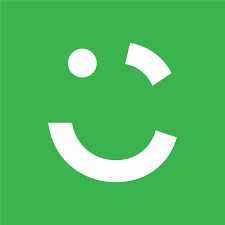 Careem
Legal
Amman, Jordan
Posted on Thursday, September 28, 2023
Careem is building the Everything App for the greater Middle East, making it easier than ever to move around, order food and groceries, manage payments, and more. Careem is led by a powerful purpose to simplify and improve the lives of people and build an awesome organisation that inspires. Since 2012, Careem has created earnings for over 2.5 million Captains, simplified the lives of over 50 million customers, and built a platform for the region's best talent to thrive and for entrepreneurs to scale their businesses. Careem operates in over 70 cities across 10 countries, from Morocco to Pakistan.
About the Job
As a Senior Legal Counsel you will work closely with the legal team to provide strategic-level advice and counsel to protect Careem's technologies and brands.
What you'll do
Develop and execute intellectual property strategies aligned with our business objectives.
Oversee the preparation, filing, maintenance and prosecution of trademark applications worldwide, ensuring timely and effective protection of our IP assets.
Provide legal advice and guidance to stakeholders, management, and business units on a wide range of IP and general commercial legal issues, including licensing, contract negotiations, and open-source compliance.
Conduct IP due diligence for mergers, acquisitions, and other corporate transactions to evaluate potential risks and opportunities.
Conduct commercial contract reviews.
Collaborate with cross-functional teams to identify and address potential IP infringement or violations, initiating appropriate enforcement actions when necessary.
Stay abreast of changes in global IP laws and industry trends to ensure our IP strategy remains current and compliant.
Manage external counsel and efficiently budget legal expenses related to IP matters.
Develop and deliver training programs to educate colleagues on intellectual property rights, policies, and best practices.
What you'll need
Minimum of a law degree from a reputable university
Active bar membership.
Fluent in English and Arabic (both oral and written)
Minimum of 7 years of work experience, out of which at least 4 years as an intellectual property lawyer. Prior experience working in Tech is a plus.
Strong background in trademark law, including experience in managing trademark portfolios.
Demonstrated success in IP enforcement, with a track record of protecting IP assets and resolving disputes effectively.
Excellent negotiation, communication, and interpersonal skills, with the ability to communicate complex legal matters to non-legal stakeholders clearly.
Comfortable in working with shifting priorities, ambiguity and fast-paced environments.
Ability to work independently and as part of a team.
Where you'll be
Even though we are working remotely, we are strong believers in collaboration and the power of building social connections with our teams. For that reason, our offices are still open and provide plenty of collaboration-friendly spaces at times when teams need it or if you need a quiet space to work outside of home.
You'll be working in the location you're hired from. Due to legal and compensation considerations, you will need to be based out of the country you're hired from as your primary work location.
What we'll provide you
We offer colleagues the opportunity to drive impact in the region while they learn and grow. As a Careem colleague you will be able to:
Work and learn from great minds by joining a community of inspiring colleagues.

Put your passion to work in a purposeful organisation dedicated to creating impact in a region with a lot of untapped potential.

Explore new opportunities to learn and grow every day.

Enjoy the flexibility that comes with the trust of being an owner; work in a hybrid style with a mix of days at the office and at home, and remotely from any country in the world for 30 days a year with unlimited vacation days per year.

Access to healthcare benefits and fitness reimbursements for health activities including: gym, health club and training classes.