Senior Product Manager - Data and AI Platform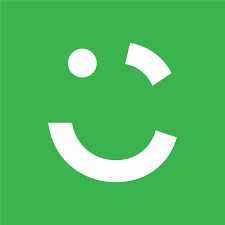 Careem
Software Engineering, Product, Data Science
Dubai - United Arab Emirates
Posted on Thursday, September 28, 2023
Careem is building the Everything App for the greater Middle East, making it easier than ever to move around, order food and groceries, manage payments, and more. Careem is led by a powerful purpose to simplify and improve the lives of people and build an awesome organisation that inspires. Since 2012, Careem has created earnings for over 2.5 million Captains, simplified the lives of over 50 million customers, and built a platform for the region's best talent to thrive and for entrepreneurs to scale their businesses. Careem operates in over 70 cities across 10 countries, from Morocco to Pakistan.
About the role
As a Senior Data Product Manager, you'll spearhead the enhancement of our data platform, focusing on defining the creating platform components that empower a wide range of applications, from analysis and experimentation to cutting-edge machine learning and AI products.
Your squad operates at the intersection of Careem's Everything App Platform and the Data & AI team. This is because we believe that data products and platforms truly shine when they impact our Customers directly, and this position offers you the chance to drive customer facing innovations through building the underlying platform.
The squad sits across all the services offered on the Super App, giving you exposure to all the verticals in order to better serve our Customers and Colleagues. Our mission is to enrich our Customer's life, making everyday decisions effortless by building a deep understanding and connection. Your primary customers will be fellow Tigers at Careem, including Data Analysts, Data Scientists, Product Managers and Marketing teams amongst others.
Some of the exciting products on our radar include:
Building a high quality, interconnected data platform: ensuring the reliability, trustworthiness, and high quality of the data we collect, allowing for easy downstream access and interpretation.
Enable the personalised Everything App: Developing ML platform components, such as a feature store, as well as components that power recommendation-as-a-service.
This role offers a unique opportunity to get hands-on and dive deep into technical challenges. We're seeking an experienced, motivated, and technically adept individual who is passionate about enhancing data usability. Your contribution will play a pivotal role in shaping the future of personalization within Careem's Everything App.
Responsibilities
Define the next generation product for how data is produced and consumed.
You will own the infrastructure, processes, guidelines and tooling that empowers product managers, analysts, scientists and engineers to rapidly make informed decisions.
Establish the product vision and strategy for your product area.
Challenge the status quo and inspire people to think outside the box.
Efficiently execute to ship products and deliver impact for our data engineers, solving technical and operational problems as they relate to product development.
Lead large, cross-functional groups of engineers across to deliver on your team's mission.
Take a data and colleague-centric approach to design easy-to-use and intuitive products for Colleagues.
Have an insane focus on data and drive impact through experimentation
Define goals and success with clearly measurable outcomes and SLOs to inform product health
What you'll need to succeed:
5+ years of product management experience
Experience as a data engineer, data scientist, data analyst or other advanced data user
Passionate about improving developer productivity, product quality, and automating/optimising developer workflows.
Demonstrated empathy for key data management pain points, and a track record of leadership in building products for data engineers or data scientists
Strong understanding of technical architecture and data infrastructure principles
Can drive the execution in a fast-paced environment
Can ask the right questions and conduct analysis.
Strong experience working in an experimentation driven product environment
Experience working with cross-functional teams of engineers and data scientists to deliver world-class products.
You are an excellent and concise communicator with any audience. You can easily explain complex concepts to people with no domain or technical knowledge.
What we'll provide you
We offer colleagues the opportunity to drive impact in the region while they learn and grow. As a Careem colleague you will be able to:
Work and learn from great minds by joining a community of inspiring colleagues.

Put your passion to work in a purposeful organisation dedicated to creating impact in a region with a lot of untapped potential.

Explore new opportunities to learn and grow every day.

Enjoy the flexibility that comes with the trust of being an owner; work in a hybrid style with a mix of days at the office and at home, and remotely from any country in the world for 30 days a year with unlimited vacation days per year.

Access to healthcare benefits and fitness reimbursements for health activities including: gym, health club and training classes.