Senior Supply Lead- Experience & Insights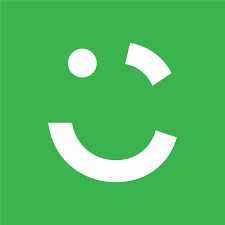 Careem
Cairo, Cairo Governorate, Egypt
Posted on Thursday, September 28, 2023
Careem is building the Everything App for the greater Middle East, making it easier than ever to move around, order food and groceries, manage payments, and more. Careem is led by a powerful purpose to simplify and improve the lives of people and build an awesome organisation that inspires. Since 2012, Careem has created earnings for over 2.5 million Captains, simplified the lives of over 50 million customers, and built a platform for the region's best talent to thrive and for entrepreneurs to scale their businesses. Careem operates in over 70 cities across 10 countries, from Morocco to Pakistan.
About the Job
As a Senior Supply Lead you will work within the Operational Excellence team at Careem, you will play a pivotal role in driving automation efforts, transforming data into actionable insights, writing Python and SQL codes to extract and analyze data, and developing interactive dashboards. Additionally, you will lead visual management efforts to ensure data is presented effectively to stakeholders at various levels.
What you'll do

Data Extraction and Analysis:
Write Python and SQL codes to extract, transform and analyze data from various sources
Perform exploratory data analysis to identify trends, patterns and anomalies
Dashboard Development:
Developing visually engaging and interactive dashboards using tools like Tableau, Power BI or similar platforms
Collaborate with cross-functional teams to gather requirements and design dashboards for informed decision-making
Automation Leadership:
Drive automation efforts to reduce manual efforts to streamline data collection, reporting, and analysis processes
Identify opportunities to improve efficiency and streamline data workflows
Visual Management:
Lead visual management initiatives to effectively communicate data insights through visualizing key performance metrics and indicators in real-time, enabling teams to track progress, identify issues, and make data-driven adjustments
Mentor team member on best practices in data visualization
Data Quality Assurance:
Ensure data accuracy and integrity by implementing data quality checks and validation processes
Creation of documentation for data-related processes and workflows
Reporting and Communication:
Generate regular reports and communicate data findings to both technical and non-technical stakeholders
Translate complex data into understandable insights
What you'll need
Bachelor's degree in Computer Science, Data Science, or a related field (Master's preferred)
4-5 years of work experience in relevant field
Proficiency in Python and SQL for data extraction, transformation, and analysis
Strong experience in creating interactive dashboards using tools like Tableau, Power BI, or similar
Proven ability to lead automation efforts and optimize data workflows
Excellent data visualization skills and a knack for storytelling with data
Knowledge of data quality best practices and data governance
Strong problem-solving skills and attention to detail
Effective communication and presentation abilities
Project management skills and the ability to meet deadlines
Where you'll be
Even though we are working remotely, we are strong believers in collaboration and the power of building social connections with our teams. For that reason, our offices are still open and provide plenty of collaboration-friendly spaces at times when teams need it or if you need a quiet space to work outside of home.
You'll be working in the location you're hired from. Due to legal and compensation considerations, you will need to be based out of the country you're hired from as your primary work location.
What we'll provide you
We offer colleagues the opportunity to drive impact in the region while they learn and grow. As a Careem colleague you will be able to:
Work and learn from great minds by joining a community of inspiring colleagues.

Put your passion to work in a purposeful organisation dedicated to creating impact in a region with a lot of untapped potential.

Explore new opportunities to learn and grow every day.

Enjoy the flexibility that comes with the trust of being an owner; work in a hybrid style with a mix of days at the office and at home, and remotely from any country in the world for 30 days a year with unlimited vacation days per year.

Access to healthcare benefits and fitness reimbursements for health activities including: gym, health club and training classes.