Senior Product Ops Lead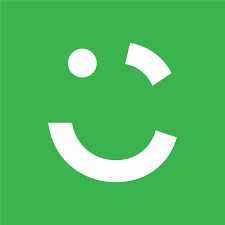 Careem
Product, Operations
Amman, Jordan
Posted on Thursday, October 5, 2023
Careem is building the Everything App for the greater Middle East, making it easier than ever to move around, order food and groceries, manage payments, and more. Careem is led by a powerful purpose to simplify and improve the lives of people and build an awesome organisation that inspires. Since 2012, Careem has created earnings for over 2.5 million Captains, simplified the lives of over 50 million customers, and built a platform for the region's best talent to thrive and for entrepreneurs to scale their businesses. Careem operates in over 70 cities across 10 countries, from Morocco to Pakistan.
About the team:
Careem Plus is Careem's subscription program that offers members unmatched value for loyalty by helping them unlock value across services on the Careem app. Careem Plus aims to become the #1 subscription program simplifying everyday life for millions of our customers across the MENA region. We view Careem Plus as the main customer facing proposition to enjoy the benefits of the Careem platform, so much so that Careem Plus's value proposition should inspire and reinforce the value of the Careem super app. Launched in Dubai in 2021, the program has seen strong growth and engagement from customers. Over the coming years, we aim to aggressively grow our member base, continue adding market leading benefits to bolster the value proposition, expand to other regional markets and help Careem become the everyday super app of the region.
We are seeking an ambitious and detail-oriented Product Operations Specialist to join our Product Operations team. The ideal candidate should have a strong background in product management and operations, with a proven track record of successfully coordinating and executing product development projects. We need someone who can thrive in a collaborative environment, communicate effectively with cross-functional teams, and is passionate about delivering high-quality products to our customers.
What you'll do:
Collaborate with Product, Engineering, QA, Care and other teams to identify opportunities, provide daily product support, coordinate product and feature releases, and leverage customer/internal feedback for valuable product improvements through effective teamwork
Develop & Optimize Processes: Keeping a keen eye on product performance is essential to identify operational gaps, inefficiencies, and potential risks. We want you to work alongside various teams to come up with effective solutions. Keep track of key performance metrics and implement corrective actions as needed.
Program/Project Management: Be a resourceful, go-getting multitasker, supporting cross-functional initiatives across a variety of areas (product, ops, engineering, tech support, marketing, etc)
Develop Relationships: Foster strong relationships with teams and stakeholders to ensure efficient and productive working relationships
Data-driven insights - Perform deep-dive analysis to evaluate existing feature performance or assess the impact potential of tackling new problems and opportunities
What you'll need:
Bachelor's degree in Engineering, Marketing, or a related field.
Minimum 2 years' experience in product operations, product management, or a related role within a technology or consumer-focused company; prior experience with subscription models is a plus
Familiarity with Agile methodologies and product management tools.
Fluency in English and Arabic
Strong Problem Solver: Excel in analyzing complex issues and developing creative solutions.
Detail-Oriented and Organized: Efficiently manage multiple tasks and priorities with meticulous attention to detail.
Collaborative and Proactive: Thrive in diverse teams, taking ownership and identifying new opportunities or challenges. Additionally, adapt well to fast-paced and changing environments.
What we'll provide you
We offer colleagues the opportunity to drive impact in the region while they learn and grow. As a Careem colleague you will be able to:
Work and learn from great minds by joining a community of inspiring colleagues.

Put your passion to work in a purposeful organisation dedicated to creating impact in a region with a lot of untapped potential.

Explore new opportunities to learn and grow every day.

Enjoy the flexibility that comes with the trust of being an owner; work in a hybrid style with a mix of days at the office and at home, and remotely from any country in the world for 30 days a year with unlimited vacation days per year.

Access to healthcare benefits and fitness reimbursements for health activities including: gym, health club and training classes.