Platform Safety Program Manager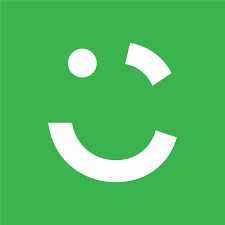 Careem
Operations
Dubai - United Arab Emirates
Posted on Saturday, October 14, 2023
Careem is building the Everything App for the greater Middle East, making it easier than ever to move around, order food and groceries, manage payments, and more. Careem is led by a powerful purpose to simplify and improve the lives of people and build an awesome organisation that inspires. Since 2012, Careem has created earnings for over 2.5 million Captains, simplified the lives of over 50 million customers, and built a platform for the region's best talent to thrive and for entrepreneurs to scale their businesses. Careem operates in over 70 cities across 10 countries, from Morocco to Pakistan.
About the Team
Our Safety team is steadfastly committed to embedding a safety-first culture throughout Careem. At the core of this mission lies our "Platform Safety" team, dedicated to ensuring safety risk mitigation, safety enhancement, and safety education within our platform.
This multidisciplinary team works relentlessly to safeguard every aspect of Careem's platform for our Captains and customers alike, by identifying safety-related incidents and trends, implementing robust safety programs, and introducing cutting-edge solutions that bolster safety across the entire region.
With a strong focus on collaboration, the Platform Safety team partners with various internal teams and external stakeholders to ensure safety is at the forefront of all our operations. The team also spearheads educational programs with NGO partners to advocate for safety and broaden awareness amongst all users of our platform.
Recognizing that safety isn't a one-size-fits-all proposition, the Platform Safety team continually refines our safety protocols to meet the diverse needs of the communities we serve. Our team members are problem solvers and innovators, dedicated to making every Careem journey safer than the last.
What You'll Do
Take ownership for the safety of Careem's Captains and customers, ensuring that Careem Rides is the platform of choice when it comes to safety.
Manage our Safety Education program for all platform users and become the central Careem point of contact for any NGOs we partner with in the development of the program.
Be the subject matter expert for Road and Personal Safety, owning the programs end-to-end; defining the problem space and identifying risks, recommending safety controls to address gaps, and rigorously setting, scoring, and tracking of program goals and objectives.
Partner with Safety Product, operations, functional leadership, and other relevant global and regional stakeholders to coordinate product launches, develop safety processes and playbooks, and ensure smooth execution of experiments and pilots.
Manage, monitor, and analyze safety-related incidents and trends, investigating suspicious activity and behavior, identifying risks to Careem Rides and its users, and proposing operational and product solutions.
Develop & Implement Safety Strategy: Embody Careem's mission in Road and Personal Safety; engage with stakeholders, authorities, and the Policy team to define and execute Careem's Ride Hailing Safety Strategy, positioning Careem as a leader in this field.
Program Management & Safety Initiatives: Oversee the Road and Personal Safety Program, including launching safety products, managing Vehicle Safety requirements, and initiating prevention campaigns for Driver Fatigue, Dangerous and Distracted Driving across the region.
Education & Subject Matter Expertise: Serve as the business's expert for Road and Personal Safety, aiding internal stakeholders and strategic partners. Centralize the creation and delivery of educational content and campaigns for Captains to ensure consistency and quality.
Design and implement processes for early identification of trends and/or blocking issues in safety incidents.
Set and develop best practice standards in Careem ensuring their maintenance and continuous improvement.
Recommend improvements to safety programs, scoping, building, testing, and deployment.
Understand the business objectives and plans, and advise on potential safety implications following transparent and unbiased principles.
Translate the impact of safety programs into business operations outputs and advocate for safety interventions and awareness in the region.
Participate in other special projects/assignments as necessary.
What You'll Need
5+ years experience in high-growth technology companies or a multinational company with an established safety culture.
Subject matter knowledge and practical expertise in a safety discipline is beneficial.
Data-driven decision-making mentality and sound business judgment through strong analytical thinking and experimentation.
Cross-team coordination, project management, and excellent communication skills, both verbally and in writing.
A record of accomplishment delivering success in high performing business organizations and experience in program management.
Strong background as a respected operational problem solver.
Demonstrated experience interpreting and presenting data to various audiences; ability to translate quantitative findings into action plans.
Ability to take initiative in a constantly changing work environment.
Stakeholder management capabilities and interest in developing them further.
Experience managing projects with cross-functional stakeholders.
Basic SQL knowledge preferred; Intermediate level is a plus.
Flexible approach to work. Ability to manage own priorities, workload, and willingness to travel.
What we'll provide you
We offer colleagues the opportunity to drive impact in the region while they learn and grow. As a Careem colleague you will be able to:
Work and learn from great minds by joining a community of inspiring colleagues.

Put your passion to work in a purposeful organisation dedicated to creating impact in a region with a lot of untapped potential.

Explore new opportunities to learn and grow every day.

Enjoy the flexibility that comes with the trust of being an owner; work in a hybrid style with a mix of days at the office and at home, and remotely from any country in the world for 30 days a year with unlimited vacation days per year.

Access to healthcare benefits and fitness reimbursements for health activities including: gym, health club and training classes.