Manager Growth Analytics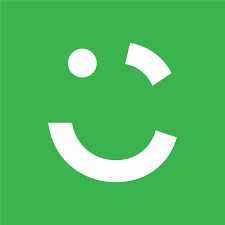 Careem
Sales & Business Development, Data Science
Dubai - United Arab Emirates
Posted on Tuesday, October 17, 2023
Careem is building the Everything App for the greater Middle East, making it easier than ever to move around, order food and groceries, manage payments, and more. Careem is led by a powerful purpose to simplify and improve the lives of people and build an awesome organisation that inspires. Since 2012, Careem has created earnings for over 2.5 million Captains, simplified the lives of over 50 million customers, and built a platform for the region's best talent to thrive and for entrepreneurs to scale their businesses. Careem operates in over 70 cities across 10 countries, from Morocco to Pakistan.
About the team & role
The Business Analytics Manager is at the heart of our Careem Plus department, ensuring our subscription program remains ahead of the curve and constantly delivers value to our subscribers. With a focus on deep analytics, cross-functional collaboration, and fast-paced delivery, this role requires an individual who can merge strategic insights with tactical execution across all Careem verticals.
What you'll do
Direct and drive analytics operations related to Careem Plus across different cities and Careem services.
Produce and leverage insights to rapidly grow and improve program construct and user experiences
Develop and refine commercial, product, and growth strategies by extracting and interpreting complex datasets.
Architect and refine dashboards, ensuring key metrics are accessible, understandable, and actionable for all relevant stakeholders.
Collaborate across teams to optimize Careem Plus initiatives based on data-driven insights.
Engage deeply with our data warehouse, ensuring its robustness, relevance, and efficiency.
Manage ETL processes, ensuring data integrity and timely availability for business operations.
Continuously challenge the status quo, probing the "So What's" behind every piece of data and insight.
What you'll need
Technical Knowledge: Proficiency in handling data warehouses, managing ETL processes, and ensuring seamless data flow and integrity.
Broad Business Acumen: Experience in diverse business environments, understanding market dynamics, user behaviors, and business strategies. Subscription program experience is a plus but not mandatory.
Analytical Mastery: Strong grounding in statistical analyses, SQL, and Python scripting.
Visualization Skills: Proficiency in tools like Tableau, transforming raw data into comprehensible visual insights.
Collaborative Instinct: Demonstrated ability to work in cross-functional teams, bridging gaps between data, tech, product, and marketing.
Statistics Savvy: Proficiency in A/B testing, uplift calculations, and other statistical analysis.
Strategic Vision: An innate ability to transform data into actionable business strategies and roadmaps.
Versatility: Ability to effectively articulate technical challenges and solutions, deal with loosely defined problems and fast changing requirements & think abstract
Good to have
Data Science & Modeling: Familiarity with data science methodologies, including regression analysis, clustering, and classification
API's & Development skills: Familiarity with creating/using API's and leveraging code for automations
Required Skills
Excel/Google Sheets
Python (pandas proficiency, jupyter notebooks etc.)
SQL & Databases (Big Data tech e.g. Spark, Data Modeling, Big Query/Redash experience)
Visualization & Dashboarding (tableau, looker)
ETL Orchestration (airflow, prefect etc.)
What we'll provide you
We offer colleagues the opportunity to drive impact in the region while they learn and grow. As a Careem colleague you will be able to:
Work and learn from great minds by joining a community of inspiring colleagues.

Put your passion to work in a purposeful organisation dedicated to creating impact in a region with a lot of untapped potential.

Explore new opportunities to learn and grow every day.

Enjoy the flexibility that comes with the trust of being an owner; work in a hybrid style with a mix of days at the office and at home, and remotely from any country in the world for 30 days a year with unlimited vacation days per year.

Access to healthcare benefits and fitness reimbursements for health activities including: gym, health club and training classes.