Product Manager II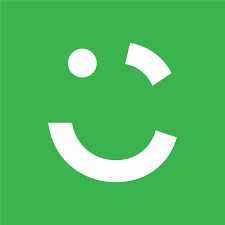 Careem
Product
Dubai - United Arab Emirates
Posted on Tuesday, October 17, 2023
Careem is building the Everything App for the greater Middle East, making it easier than ever to move around, order food and groceries, manage payments, and more. Careem is led by a powerful purpose to simplify and improve the lives of people and build an awesome organisation that inspires. Since 2012, Careem has created earnings for over 2.5 million Captains, simplified the lives of over 50 million customers, and built a platform for the region's best talent to thrive and for entrepreneurs to scale their businesses. Careem operates in over 70 cities across 10 countries, from Morocco to Pakistan.
About the team
Food in KSA is going to be Careem's next rocketship, and this role presents an exceptional opportunity to be part of the founding team. As part of this team, we are looking for a dynamic Product Manager (PM II) to spearhead an exciting new healthy food delivery product and take it from 0 to 1. This product is being built in a fast-paced, startup environment, and we are seeking a candidate who will be very close to the customer, ready to iterate quickly, and take the product to Product-Market Fit (PMF).
This is a central role and requires a unique blend of business, technical acumen, and peer-to-peer collaboration; including the ability to zoom out and see the big picture, but also the willingness and intellectual prowess to zoom in to the finer details that need to be addressed when scaling products.
What you'll do
Establish and maintain a deep understanding of customer preferences, behaviors, and expectations within the healthy food sector. Regularly interact with customers and gather feedback to shape the product's direction and define customer value propositions based on personas or market segments (design thinking approach).
Drive the iterative development of the product to quickly identify and reach Product-Market Fit (PMF). Continuously monitor key performance metrics and adjust the product roadmap accordingly.
Take the lead and work with UX researchers, designers, data scientists and engineers to build and implement features that will help scale the product.
Perform user lab testing and user interviews, to synthesize insights and feedback and disseminate that knowledge into the tech teams, building better products.
Manage the entire feature lifecycle, starting with planning and OKRs, all the way to managing backlog and agile iterations.
Help contribute to creating a compelling strategy, mission, and roadmap for our product portfolio that energizes and builds momentum within the teams.
Clarify requirements from business stakeholders and validate them against user needs and tech effort, including company goals (write product requirement documents etc.).
Possess customer empathy and a curiosity mindset.
Conduct A/B tests working with product analysts and data scientists to validate and iterate product increments that demonstrate customer and business value.
Gather and use quantitative and qualitative data, creating hypotheses and making informed product decisions, testing assumptions early to reduce risk up-front.
Communicate effectively with key stakeholders on product features acting as the main point of contact for any enquiries.
What you'll need
At least 3 to 4 years of prior experience working in a Product role of which at least 1-2 years managing customer-facing products in the Food delivery industry or the broader e-commerce space.
Proficiency in Arabic language skills.
Experience collaborating with UX researchers, designers, engineers, data scientists and analysts on solving problems for users.
Ability to get hands-on in a complex operational environment, to manage and close the loop on multiple concurring tasks.
Experience with Lean and Agile methodologies and processes (e.g. sprints, kanban etc.).
Good commercial awareness and be able to demonstrate your competence in analyzing, reporting and efficiently responding to quantitative and qualitative data.
Entrepreneurial and hustler spirit.
What we'll provide you
We offer colleagues the opportunity to drive impact in the region while they learn and grow. As a Careem colleague you will be able to:
Work and learn from great minds by joining a community of inspiring colleagues.

Put your passion to work in a purposeful organisation dedicated to creating impact in a region with a lot of untapped potential.

Explore new opportunities to learn and grow every day.

Enjoy the flexibility that comes with the trust of being an owner; work in a hybrid style with a mix of days at the office and at home, and remotely from any country in the world for 30 days a year with unlimited vacation days per year.

Access to healthcare benefits and fitness reimbursements for health activities including: gym, health club and training classes.