Associate Director Marketing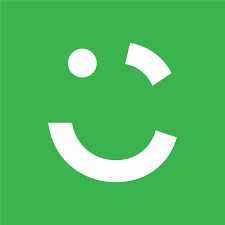 Careem
Marketing & Communications
Cairo, Cairo Governorate, Egypt
Posted on Wednesday, October 18, 2023
Careem is building the Everything App for the greater Middle East, making it easier than ever to move around, order food and groceries, manage payments, and more. Careem is led by a powerful purpose to simplify and improve the lives of people and build an awesome organisation that inspires. Since 2012, Careem has created earnings for over 2.5 million Captains, simplified the lives of over 50 million customers, and built a platform for the region's best talent to thrive and for entrepreneurs to scale their businesses. Careem operates in over 70 cities across 10 countries, from Morocco to Pakistan.
As the Associate Director Marketing at Careem Egypt, you will take the helm of our marketing initiatives, driving strategies that enhance our brand awareness, boost transactions, and increase revenue. This pivotal role demands an intricate understanding of the Egyptian market, deciphering what resonates with consumers and what doesn't. Your responsibilities will encompass crafting innovative strategies, collaborating with cross-functional teams, and leveraging data-driven insights to optimize customer acquisition and lifetime value.
What you'll do
Elevate Brand Awareness: Spearhead efforts to establish Careem as a top-of-mind brand in Egypt. This includes leading all brand and social media activities for both customer and captain marketing for Egypt
Drive Product Usage and Growth: Lead the charge in increasing the adoption of Careem Egypt's products and services across diverse customer segments.
Strategic Vision: Develop and execute long-term plans based on a profound comprehension of market segmentation, technology trends, customer needs, and competitive positioning.
Revenue-Boosting Marketing Plans: Create marketing strategies, including promotions and partnerships, to drive revenue growth and meet monthly targets in alignment with brand guidelines.
Customer Segmentation: Identify key customer segments, build customer personas and, customize offerings, and optimize communication strategies based on common use cases..
Data-Driven Insights: Collaborate with our data analytics and growth teams to harness data-based insights and track communication performance.
Content and Creatives: Work with various teams and agency to ensure a consistent stream of high-quality content and creatives that support innovative marketing offerings and enhance the customer value proposition.
Cross-Functional Collaboration: Collaborate closely with analysts, marketers, engineers, and product managers to achieve organizational KPIs.
Industry Engagement: Develop creative approaches to engage with influential industry stakeholders and serve as a go-to resource for the marketing team.
Cross-Team Coordination: Foster collaboration with local and regional teams to ensure seamless delivery of objectives and target achievement.
What you'll need
Market Expertise: In-depth understanding of the market landscape with a diverse skill set encompassing agency and stakeholder management, data-driven marketing approaches, and strategic thinking.
6+ years of relevant experience.
Commercial Acumen: Solid background in driving marketing for digital products.
Versatility: Adept at juggling various aspects of marketing, including social media, PR, event planning and content creation.
Detail-Oriented: Meticulous with a keen eye for aesthetics and a passion for excellence and quality.
Communication Skills: Strong interpersonal, negotiation, presentation, and writing skills.
Hands-On Approach: Willingness to dive into a complex operational environment.
Deadline-Driven: Ability to manage multiple tasks and meet tight deadlines.
Event Management: Experience in event planning and management, including speaker outreach and vendor relationships, is advantageous.
Financial Acumen: Experience handling marketing budgets and forecasting/reporting results.
Innovative Thinking: Capability to develop and articulate innovative marketing solutions and communicate a compelling vision.
Team Player: Confident, outgoing, and willing to mentor others.
Tech-Savvy: Preferred experience within the technology industry/start-up environment.
Digital Marketing: Have a good understanding of how digital marketing and social media works
If you possess a commitment to improving people's lives, a relentless pursuit of excellence, and a strong alignment with our core values, we encourage you to apply for this exciting opportunity to shape the future of Careem in Egypt. Join us in making a difference and driving the success of our ride-hailing platform in this dynamic market.
What we'll provide you
We offer colleagues the opportunity to drive impact in the region while they learn and grow. As a Careem colleague you will be able to:
Work and learn from great minds by joining a community of inspiring colleagues.

Put your passion to work in a purposeful organisation dedicated to creating impact in a region with a lot of untapped potential.

Explore new opportunities to learn and grow every day.

Enjoy the flexibility that comes with the trust of being an owner; work in a hybrid style with a mix of days at the office and at home, and remotely from any country in the world for 30 days a year with unlimited vacation days per year.

Access to healthcare benefits and fitness reimbursements for health activities including: gym, health club and training classes.