Associate Director - Strategy & Planning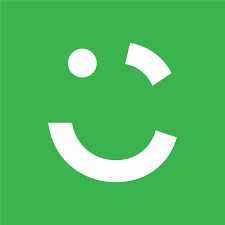 Careem
Dubai - United Arab Emirates
Posted on Monday, October 23, 2023
Careem is building the Everything App for the greater Middle East, making it easier than ever to move around, order food and groceries, manage payments, and more. Careem is led by a powerful purpose to simplify and improve the lives of people and build an awesome organisation that inspires. Since 2012, Careem has created earnings for over 2.5 million Captains, simplified the lives of over 50 million customers, and built a platform for the region's best talent to thrive and for entrepreneurs to scale their businesses. Careem operates in over 70 cities across 10 countries, from Morocco to Pakistan.
About the Team
The S&P team plays a critical role in driving the overall Rides strategy forward. They are responsible for developing Market level strategies, identifying/sizing opportunities, and managing the overall performance of the Rides business. The team works closely with the CEO, GMs and Functional leads in supporting cross-functional strategic projects.
About the Role
The Associate Director will champion high priority projects. Working with teams across the region, this role will provide hands-on leadership to help design, develop, prioritize, and manage strategic projects to help this fast growing region scale. Leveraging operational and analytical experience from challenging environments in the past, this role will be instrumental in driving our business forward. We're looking for someone who can set a vision and can solve problems from 30,000 feet as well as dive deep into the details. This role will work across many functions and teams, in the region and at both our domestic and international headquarters.
As a member of the S&P team, you will help support strategic decision making processes throughout the region through your analytics, heavy data driven approach, and operational mindset. The ideal candidate for this role should have strong analytical skills, excellent time-management and organizational habits, and the ability to clearly communicate and present information to seek buy-in.
What you'll do
Set Vision: Working closely with the Central Leadership team and Regional General Manager to align overall company vision
Thought Leadership: Working with all General Managers across the MENAP region to set strategic priorities, align regional and company vision, and share best practices
Program/Project Management: You'll be THE go to person for many key initiatives, across key teams within the organization such as Finance, Supply, Growth, and Product
Scale: Build, maintain, and communicate detailed reporting models to assist city-level, regional, and expansion efforts, and make data driven decisions
Build Relationships: Interface with other functional areas (Ops, Marketing, Business Development, Product, Legal, Finance, etc.) to ensure efficient and productive working relationships
Lead by example: Be incredibly truth-seeking and finger-tippy with data, set a high bar for the team to think boldly and creatively and then to funnel that energy into concrete processes and execution plans, move fast, be biased toward action
What you'll need
A minimum of 7 years of consulting / investment banking / business intelligence / strategy or related experience; some high-growth operations or startup experience is strongly preferred
A minimum of Bachelor's degree - Masters/MBA strongly preferred
Exceptional communication and organization skills
Ability to work with remote teams and across time zones to develop strategies and foster a cohesive and creative work environment
Balance attention to detail with swift execution - we need to do things quickly, and we need to do them well. Balancing those can be challenging, and this should be a strength
Explorer - the ability to self-serve, investigate and get the data we require will make you much more effective in this role. Self-starter attitude is a must!
A high bar across the board - from your own contributions to the people you work with to the products you work on
A "driver" personality - biased toward action, great collaborator and master disambiguator/simplifier - constantly pushing toward clarity and delivery.
Grittiness - you never hesitate to roll up your sleeves and tackle something hands-on, you persevere when others fall away
Clear communicator - you are a clear and concise communicator with the ability to synthesize a lot of information quickly, highlight the key takeaways, and disseminate actionable insights.
Exceptional Excel / data management skills
SQL proficiency is a bonus
What we'll provide you
We offer colleagues the opportunity to drive impact in the region while they learn and grow. As a Careem colleague you will be able to:
Work and learn from great minds by joining a community of inspiring colleagues.

Put your passion to work in a purposeful organisation dedicated to creating impact in a region with a lot of untapped potential.

Explore new opportunities to learn and grow every day.

Enjoy the flexibility that comes with the trust of being an owner; work in a hybrid style with a mix of days at the office and at home, and remotely from any country in the world for 30 days a year with unlimited vacation days per year.

Access to healthcare benefits and fitness reimbursements for health activities including: gym, health club and training classes.