Intern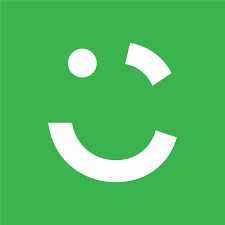 Careem
Riyadh Saudi Arabia
Posted on Monday, October 30, 2023
Careem is building the Everything App for the greater Middle East, making it easier than ever to move around, order food and groceries, manage payments, and more. Careem is led by a powerful purpose to simplify and improve the lives of people and build an awesome organisation that inspires. Since 2012, Careem has created earnings for over 2.5 million Captains, simplified the lives of over 50 million customers, and built a platform for the region's best talent to thrive and for entrepreneurs to scale their businesses. Careem operates in over 70 cities across 10 countries, from Morocco to Pakistan.
About the team
As part of the Supply Acquisition team you'll acquire supply for meeting the requirements of the business and provide best in class reliability and supply experience for Careem Customers. You will collaborate with Marketplace supply teams or create a dedicated fleet based to meet the goals. Lead cross functional supply related projects, manage vendor relationships to increase supply on the Careem Platform, ensure reliability and experience across all delivery verticals on a daily basis and actively contribute to the data-driven environment of Careem with best practices, methodology and data visibility.
What you'll do
Competition Insights: Gather and document market insights on ride hailing competition across KSA markets.
High density location (HDLs) - Coordinate operations at HDLs with weekly visits to Airport, malls, key strategic locations in site surveying, testing Careem product, collect information to enhance customer pickup experience, engage with supplier partner
Captain Onboarding: Guiding the captain walkins to right acquisition channels, support in training and activation
Captain Connect: Collaborate on the weekly focus groups with captains, captain calls to understand concerns, guide them and ensure we are sending the right communication/message and document learnings
Captain support: Solving Support tickets and captain issues
Process improvements in the way captains are supported
Product testing and launches with Captains
Training: Intern is required to guide them on accessing YouTube training materials by scanning QR code
New captain onboarding: Intern is required to guide new captains on document uploading process
In app support: He must guide captains on the steps to follow for raising requests such as unblocking, customer complaints etc.
Conduct calls: He must call LRT captains to OC for training and car checks
Conduct car checks for LRT captains
Market intel: He is required to conduct competitor app surveys by making trips and gathering data
Captain Focus Group: He is required to conduct monthly focus group with different cct captains by targeting different cities
Conduct survey for upfront pricing
What you'll need
Educated to BS/MS level (or equivalent) within a subject relevant to the position
Ability to get hands-on in a complex operational environment
Ability to manage multiple tasks and work with tight deadlines
Confident, outgoing, and with a predisposition to teach others
Ability to effectively troubleshoot problems and work collaboratively within a team environment
A strong understanding of the operations and ability to comb through large data sets to find actionable insights to drive business goals.
Proficiency in Microsoft Excel and SQL
What we'll provide you
We offer colleagues the opportunity to drive impact in the region while they learn and grow. As a Careem colleague you will be able to:
Work and learn from great minds by joining a community of inspiring colleagues.

Put your passion to work in a purposeful organisation dedicated to creating impact in a region with a lot of untapped potential.

Explore new opportunities to learn and grow every day.

Enjoy the flexibility that comes with the trust of being an owner; work in a hybrid style with a mix of days at the office and at home, and remotely from any country in the world for 30 days a year with unlimited vacation days per year.

Access to healthcare benefits and fitness reimbursements for health activities including: gym, health club and training classes.