Safety & Security Lead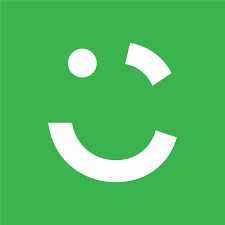 Careem
Administration
Islamabad, Pakistan
Posted on Wednesday, November 1, 2023
Careem is building the Everything App for the greater Middle East, making it easier than ever to move around, order food and groceries, manage payments, and more. Careem is led by a powerful purpose to simplify and improve the lives of people and build an awesome organisation that inspires. Since 2012, Careem has created earnings for over 2.5 million Captains, simplified the lives of over 50 million customers, and built a platform for the region's best talent to thrive and for entrepreneurs to scale their businesses. Careem operates in over 70 cities across 10 countries, from Morocco to Pakistan.
About the team

Our Safety & Security team is steadfastly committed to embedding a safety-first culture throughout Careem. At the core of this mission lies our "Platform Safety & Security" team, dedicated to ensuring physical security, safety risk mitigation, safety enhancement, and safety & security education within our platform. This multidisciplinary team works relentlessly to safeguard every aspect of Careem's platform for our Captains customers and colleagues alike, by identifying safety & security-related incidents and trends, implementing robust safety & security analysis training programs, and introducing cutting-edge solutions that bolster safety across the entire region. With a strong focus on collaboration, the Platform Safety & Security team partners with various internal teams and external stakeholders to ensure safety is at the forefront of all our operations. Recognizing that safety isn't a one-size-fits-all proposition, the Platform Safety team continually refines our safety protocols to meet the diverse needs of the communities we serve. Our team members are problem solvers and innovators, dedicated to making every Careem journey safer than the last.

What you'll do

● Support the Safety & Security Manager with the design, implementation and ongoing management of physical security measures, processes and systems including:
▪ Office safety & security measures
▪ Travel security program
▪ Incident management
▪ Law Enforcement Liaison
● Drive the implementation of safety & security initiatives and measures across our foot print in collaboration with country and city stakeholders
● Support the set up and running of the Safety & Security Operations team and be its subject matter expert in incident management actions, response and escalation protocols
● Ensure continuous process improvement by designing, implementing and maintaining audit programs
● Recommend innovative solutions to safety & security challenges
● Lead investigations into safety and/or security related issues and complaints including supporting the anti-fraud team.

What you'll need

At least 3 years of experience in a corporate security / safety context and 4 – 6 years in a law enforcement, military or intelligence environment.
● The candidate must have hands-on experience of designing, implementing and auditing premises' physical & electronic security systems and measures; travel security programs and incident management principles and response
● Experience in investigations and/or anti-fraud is highly desired
● Project management experience would be a distinct advantage
● Experience within operations and safety is desired
● Educated to undergraduate level or equivalent
● Problem solving
● Proven organizational & project management experience
● Working to tight deadlines
● Strong communication & presentation skills to engage and influence stakeholders and leadership
● Willingness to respond to out-of-hours issues, if required
● Proficiency in Microsoft Office (Powerpoint, Excel and Word) is necessary
What we'll provide you
We offer colleagues the opportunity to drive impact in the region while they learn and grow. As a Careem colleague you will be able to:
Work and learn from great minds by joining a community of inspiring colleagues.

Put your passion to work in a purposeful organisation dedicated to creating impact in a region with a lot of untapped potential.

Explore new opportunities to learn and grow every day.

Enjoy the flexibility that comes with the trust of being an owner; work in a hybrid style with a mix of days at the office and at home, and remotely from any country in the world for 30 days a year with unlimited vacation days per year.

Access to healthcare benefits and fitness reimbursements for health activities including: gym, health club and training classes.