Intern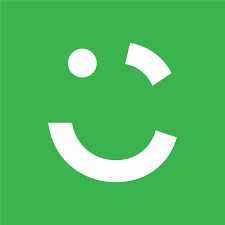 Careem
Riyadh Saudi Arabia
Posted on Thursday, November 9, 2023
Careem is building the Everything App for the greater Middle East, making it easier than ever to move around, order food and groceries, manage payments, and more. Careem is led by a powerful purpose to simplify and improve the lives of people and build an awesome organisation that inspires. Since 2012, Careem has created earnings for over 2.5 million Captains, simplified the lives of over 50 million customers, and built a platform for the region's best talent to thrive and for entrepreneurs to scale their businesses. Careem operates in over 70 cities across 10 countries, from Morocco to Pakistan.
About the team
Embark on an exhilarating journey with Careem as an intern on our Special Categories Team, where you'll play a supportive role in curating the supply chain that aligns with our business's unique demands. This internship is designed to immerse you in the core of our operations, offering a first-hand experience in delivering top-tier reliability and exceptional experiences to our Careem Customers, Captains, and Partners.
In this collaborative environment, you will learn from and contribute to various internal teams such as Operations, Demand, and Marketing, gaining a holistic understanding of how Careem propels its specialized categories ride services. Your day-to-day activities will include assisting with the implementation of partnership projects, coordinating follow-up actions among diverse teams, contributing to the preparation of materials for key weekly meetings, and gathering insights from interactions with Captains, Customers and partners to help identify and address challenges.
This internship is an excellent stepping stone for anyone aspiring to explore the intersection of technology, customer service, and innovative transportation solutions in a fast-paced setting. If you're eager to learn, ready to contribute, and motivated to make a difference, join us in driving the growth of Careem's special ride categories.


What you'll do
Competition Analysis:

Diligently research and compile comprehensive insights on the competitive landscape of ride-hailing services within the High-Density Locations (HDLs) of Saudi Arabia, ensuring a deep understanding of market dynamics.

Project Coordination:

Seamlessly coordinate with various internal teams to guarantee that partnership projects are executed efficiently and within established timelines.

Field Research:

Conduct systematic weekly field visits to airports, malls, and other strategic venues to engage in site surveys and product testing. These visits are critical for gathering data to refine the customer pick-up experience and strengthen partnerships.

Meeting Participation and Follow-up:

Actively participate in team meetings, meticulously record action items, and proactively liaise with cross-functional teams to facilitate prompt completion of deliverables.

Issue Escalation:

Promptly identify and communicate any potential obstacles that could impede project success, ensuring they are addressed swiftly.

Captain Engagement:

Engage with captains through weekly focus groups and calls to capture their concerns, offer guidance, and ensure clarity and effectiveness of communications, documenting key takeaways for continuous improvement.

Product Testing:

Collaborate in the testing and rollout of new products with Captains, ensuring a smooth introduction and integration of innovations in our service offering.

Market Intelligence Gathering:

Conduct thorough analyses and data collection through competitor app usage and rides, enriching our market intelligence with practical insights.
What you will need
Educational Foundation:

Current enrollment in or recent graduation from a Bachelor's (or equivalent) relevant to the industry is preferred.

Hands-On Engagement:

Eagerness to engage directly with multifaceted team tasks and demonstrate initiative in a real-world environment.

Time Management:

Capability to juggle a variety of responsibilities and prioritize effectively to meet deadlines in a fast-paced setting.

Interpersonal Skills:

An outgoing personality with a natural ability to communicate clearly and educate peers, fostering a collaborative team culture.

Problem-Solving:

Aptitude for promptly addressing challenges and collaboratively finding solutions within a team framework.

Analytical Ability:

Keen interest in understanding operational processes and analyzing data to extract meaningful insights that could influence business strategies.

Technical Proficiency:

Familiarity with Microsoft Office applications, especially Excel and PowerPoint, with a willingness to enhance these skills.
What we'll provide you
We offer colleagues the opportunity to drive impact in the region while they learn and grow. As a Careem colleague you will be able to:
Work and learn from great minds by joining a community of inspiring colleagues.

Put your passion to work in a purposeful organisation dedicated to creating impact in a region with a lot of untapped potential.

Explore new opportunities to learn and grow every day.

Enjoy the flexibility that comes with the trust of being an owner; work in a hybrid style with a mix of days at the office and at home, and remotely from any country in the world for 30 days a year with unlimited vacation days per year.

Access to healthcare benefits and fitness reimbursements for health activities including: gym, health club and training classes.