Learning Design Manager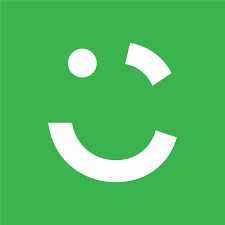 Careem
Design
Dubai - United Arab Emirates
Posted on Tuesday, November 14, 2023
Careem is building the Everything App for the greater Middle East, making it easier than ever to move around, order food and groceries, manage payments, and more. Careem is led by a powerful purpose to simplify and improve the lives of people and build an awesome organisation that inspires. Since 2012, Careem has created earnings for over 2.5 million Captains, simplified the lives of over 50 million customers, and built a platform for the region's best talent to thrive and for entrepreneurs to scale their businesses. Careem operates in over 70 cities across 10 countries, from Morocco to Pakistan.
About the role
Are you a tech-savvy learning enthusiast eager to embrace the challenge of wearing multiple hats, seamlessly transitioning between the roles of a designer, researcher, and developer?
We're on the lookout for a dynamic Learning Design Manager who is not just skilled but deeply motivated to craft engaging, inspiring, and scalable learning solutions. Your mission will be to empower and challenge our colleagues across the region to unlock their full potential. If you're passionate about creating impactful learning experiences that linger in the minds of learners, we're excited to hear from you!


What you will be doing
Develop compelling course and workshop content, catering to facilitator-led, self-paced learning, and targeted interventions for diverse audience segments.
Shape learning activities that cater to new colleagues, people managers, and team sessions.
Facilitate engaging and exciting virtual, hybrid, and in-person learning experiences that allow our colleagues to develop a stronger awareness of our culture and values.
Ensure learning content is engaging, relevant, and aligned with adult learning principles.
Create and test learning programs iteratively to ensure seamless integration and adoption within the business. Utilise learning analytics and user feedback to enhance and refine learning experiences continuously.
Translate complex ideas into practical, culturally relevant solutions that drive behavioural change among learners.
Support the development and delivery of engaging learning and performance support materials to embed effective performance activities, such as: goal setting, feedback exchange, performance reviews etc.
Guide subject matter experts in needs analysis to identify and address learning requirements.
Manage our partner learning platforms and our Learning Management System (Continu) by curating content, driving creative communication campaigns, and collaborating with learning champions across all departments to foster knowledge sharing and co-create learning experiences.
What you'll need to succeed
Proven experience in designing innovative learning content using tools such as Articulate - Rise 360, Canva, Figma, Google Suite etc.
Strong sense of visual storytelling, with meticulous attention to detail; ability to produce elegant content in various formats, including Google Slides.
Utilise design thinking skills to create engaging and impactful learning experiences.
Ability to generate unique and creative ideas, making connections between previously unrelated concepts and notions.
Comfortable with ambiguity, technology and the challenges of a demanding and fast-paced environment.
Strong problem-solving skills, coupled with the ability to work comfortably with data.
Familiarity with agile and user-centric design principles.
If you are ready to make a significant impact by shaping the learning journey of our colleagues, apply now and be a key player in our mission to cultivate a culture of continuous learning and growth!
What we'll provide you
We offer colleagues the opportunity to drive impact in the region while they learn and grow. As a Careem colleague you will be able to:
Work and learn from great minds by joining a community of inspiring colleagues.

Put your passion to work in a purposeful organisation dedicated to creating impact in a region with a lot of untapped potential.

Explore new opportunities to learn and grow every day.

Enjoy the flexibility that comes with the trust of being an owner; work in a hybrid style with a mix of days at the office and at home, and remotely from any country in the world for 30 days a year with unlimited vacation days per year.

Access to healthcare benefits and fitness reimbursements for health activities including: gym, health club and training classes.