Senior Community Management Associate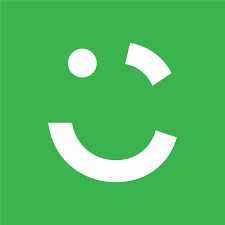 Careem
Cairo, Cairo Governorate, Egypt
Posted on Saturday, November 18, 2023
Careem is building the Everything App for the greater Middle East, making it easier than ever to move around, order food and groceries, manage payments, and more. Careem is led by a powerful purpose to simplify and improve the lives of people and build an awesome organisation that inspires. Since 2012, Careem has created earnings for over 2.5 million Captains, simplified the lives of over 50 million customers, and built a platform for the region's best talent to thrive and for entrepreneurs to scale their businesses. Careem operates in over 70 cities across 10 countries, from Morocco to Pakistan.
About the team
The Social Media Community Management Team is a central function within Care Division, we are responsible to handle every interaction that comes in from our Captains, Customers and Partners on our owned social media channels and any other public online mediums, such as App Reviews, Forums, Websites and much more. Our main focus is to resolve any complaints, answer any inquiries, and reporting on the voice of Careem users to internal stakeholders to guide the enhancement of the overall user experience.The Hala Community Management Team sets within the wider central team and is responsible for the public online interactions related to Hala Ride (Careem-Dubai RTA JV).
What you'll do
A-Z Customer/Captain relations: responsible for the full customer support and engagement on social media, answering all public and private messages with a target response time.
Brand advocacy

Engagement: actively engage with existing or potential customers and promote our services.
Re-engagement: actively keep the conversation going with existing or new potential customers.
Seeding: monitor and select relevant or trending conversations online, and seed the brand into the discussion.

Reporting & helping develop internal processes

Develop monthly reports on Customer/Captain satisfaction, engagement rates, response time, escalation issues, etc.
Help with collating and consistently updating the brand FAQs and knowledge base documents.
Assist the team with the creation and execution of the Social Media Content Strategy across channels when required.

Maintain and represent the Careem/Hala brand in all public and private conversations on our Social Media channels.
Ensure absolute Customer and Captain satisfaction in all Social Media interactions - evaluated through quality sessions and via CSAT surveys.
Engage with Customers and Captains on our Social Media pages, humanizing the brand and elevating Social Media reputation and status.
Communicate actively and regularly with the Careem & Hala teams to ensure the right information is delivered to the Customers and Captains.
Ensuring market and channel response time and resolution time targets are achieved as a team.
Ensuring conversations are answered, escalated, tracked, and fully resolved to achieve customer/captain satisfaction of Careem on Social Media.
Ensuring collective knowledge obtained from Community Management is shared across to CM team members and the various company functions through tagging cases, reports, and highlighting significant findings instantly.
Working closely, motivating, and supporting the CM team members, locally and globally.
Support the team in planning, implementing and reporting on quarterly side projects to elevate the quality of the Community Management team.
What you'll need
Well versed in Social Media platforms, traits of each platform, trending content and communication behavior for each platform.
A smart, creative, friendly, supportive and fun approach of communication.
Able to work with various platforms to manage the Social Media pages and Careem's back-end platform supporting Customers and Captains.
Writing skills, excellent use of language matched with proper customer relation and case.
Languages: able to speak, read and write the below languages:

Arabic Fluently
English Fluently

Willingness to work on a shift basis, Community Management is a 24/7 job. The CM department allocates times and shifts to each member of the team on a rotational basis, this includes evening and night shifts, weekends, and public holidays.
Overall: great time management skills, ability to multitask, intelligent, handles pressure.
What we'll provide you
We offer colleagues the opportunity to drive impact in the region while they learn and grow. As a Careem colleague you will be able to:
Work and learn from great minds by joining a community of inspiring colleagues.

Put your passion to work in a purposeful organisation dedicated to creating impact in a region with a lot of untapped potential.

Explore new opportunities to learn and grow every day.

Enjoy the flexibility that comes with the trust of being an owner; work in a hybrid style with a mix of days at the office and at home, and remotely from any country in the world for 30 days a year with unlimited vacation days per year.

Access to healthcare benefits and fitness reimbursements for health activities including: gym, health club and training classes.