Product Strategist - Middle East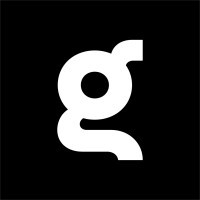 Gecko Robotics
Product
Abu Dhabi - United Arab Emirates
Posted on Wednesday, August 30, 2023
What We Do
Gecko Robotics is helping the world's most important organizations ensure the availability, reliability, and sustainability of critical infrastructure. Gecko's complete and connected solutions combine wall-climbing robots, industry-leading sensors, and an AI-powered data platform to provide customers with a unique window into the current and future health of their physical assets. This enables real-time decision making to increase the efficiency and safety of operations, promote mission readiness, and protect the environment and civilization from the effects of infrastructure failure.
Role at a glance
Product Strategists build better business outcomes for our customers by creating novel software and hardware solutions in line with Gecko Robotics' tech strategy. They have a nose for valuable problems and the ability to translate business problems into product vision, through extensive user interaction. Working closely with Forward Deployed Engineers, Product Strategists will break down goals in a way that maximizes chance of success, tracks velocity, manages risks, and charts the critical path. Product Strategists, by solving a specific version of the problem for a specific customer, also roadmap Gecko's platforms - Gecko's tools that scale across customers.
What you will do
Drive impact, close deals, generate mission wins, and get user adoption by:

Building demos to engage executives and gain access;
Engaging users and subject matter experts to build new capabilities in production with Forward Deployed Engineers;
Acting as a first user to generate wins and gain insights into customer actions; and
Communicating high quality signal to inform core product vision.

Solve Real Problems: We search for the highest impact problems we can find by spending a lot of time with our customers to understand their true nature, we come up with new ways, and we don't quit until we've reached impact.
Growth: The problems we work on are hard. No one has yet solved them. We are constantly learning and trying - and that includes learning about ourselves. We are a group who loves to grow - even if it requires hard work to do so.
About You
Ability to extract meaningful insights from data (in Excel, code, or anywhere) and use UI mock/prototyping tools.
Understanding of how technical decisions impact the user of what you're building.
Skill and comfort working in a rapidly changing environment: decide when the objective needs to shift, rapidly pivot toward valuable progress.
Demonstrated ability to continuously learn, work independently abroad, and make decisions with minimal supervision. Willingness and interest to travel as needed to get very close to the difficult and complex problems we are solving.
Who We Are
At Gecko, our people are our greatest investment. In addition to competitive compensation packages, we offer company equity, 401(k) matching, gender-neutral parental leave, full medical, dental, and vision insurance, mental health and wellness support, ongoing professional development, family planning assistance, and flexible paid time off.
We believe that we do our best work when we're together in person, and we're committed to creating a culture of collaboration, innovation, and partnership. We ask our employees to be in the office 3 to 5 days per week, depending on the location and role. Our in-office benefits vary by location, but include catered lunch or lunch stipends, fully stocked kitchens, frequent employee events, and more.
Gecko is committed to creating a culture of inclusion and belonging, and we are proud to be an equal opportunity employer. We believe it is our collective responsibility to uphold these values and encourage candidates from all backgrounds to join us in our mission to protect today's infrastructure and give form to tomorrow's. All qualified applicants will be treated with respect and receive equal consideration for employment without regard to race, color, creed, religion, sex, gender identity, sexual orientation, national origin, disability, uniform service, veteran status, age, or any other protected characteristic per federal, state, or local law. If you are passionate about what you do and want to use your talents to support our critical mission, we'd love to hear from you.