Senior Localization Engineer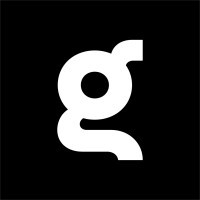 Gecko Robotics
Other Engineering
Pittsburgh, PA, USA
Posted on Friday, October 20, 2023
What We Do
Gecko Robotics is helping the world's most important organizations ensure the availability, reliability, and sustainability of critical infrastructure. Gecko's complete and connected solutions combine wall-climbing robots, industry-leading sensors, and an AI-powered data platform to provide customers with a unique window into the current and future health of their physical assets. This enables real-time decision making to increase the efficiency and safety of operations, promote mission readiness, and protect the environment and civilization from the effects of infrastructure failure.
Role at a Glance
This is a senior level position requiring 7+ years of experience and ability to serve as a company level expert in Localization and Mapping
As a Localization Engineer, you will be responsible for delivering world-class localization and mapping systems for Gecko's inspection robots. You will be responsible for working broadly across the company to understand the localization needs for a variety of robotic platforms and building a technical roadmap that addresses those needs. You will work hands-on in our Pittsburgh based Accelerator lab with Gecko's robots and other 3rd party systems to develop localization systems from the ground up, starting with sensor selection. Your localization solutions will power Gecko's inspection deliverables under some of the most challenging localization conditions.
In addition to your own contributions to the product, you will mentor and guide the other Localization Engineers. As a technical leader, you will help set the bar for engineering excellence at Gecko.
What you will do
Be an active contributor to the localization codebase
Design, implement, and test localization and mapping systems that work well in a wide range of operating conditions and environments
Develop novel technologies for localization in challenging environments
Understand key stakeholder requirements and leverage stakeholder input in your designs
Collaborate with a wide variety of partner teams including mechanical engineering, electrical engineering, and software
Coach and mentor junior engineers on the team
Get hands-on with the robots to test localization solutions and work with the Test and Reliability team to improve system level testing
Stay informed on state of the art localization technologies
Contribute to expanding the Intellectual Property portfolio of the company
About You
Required Skills :
7+ years demonstrated experience developing SLAM systems
Expert production programming experience in C++ and Python
7+ years demonstrated experience with real time localization systems
Demonstrated skill leading large system designs
Demonstrated skill at collaborating across teams and departments on large projects
Demonstrated skill in gathering system requirements and identifying key stakeholders.
Experience with ROS, Docker, and Git
Experience deploying localization solutions to the field
Who We Are
At Gecko, our people are our greatest investment. In addition to competitive compensation packages, we offer company equity, 401(k) matching, gender-neutral parental leave, full medical, dental, and vision insurance, mental health and wellness support, ongoing professional development, family planning assistance, and flexible paid time off.
We believe that we do our best work when we're together in person, and we're committed to creating a culture of collaboration, innovation, and partnership. We ask our employees to be in the office 3 to 5 days per week, depending on the location and role. Our in-office benefits vary by location, but include catered lunch or lunch stipends, fully stocked kitchens, frequent employee events, and more.
Gecko is committed to creating a culture of inclusion and belonging, and we are proud to be an equal opportunity employer. We believe it is our collective responsibility to uphold these values and encourage candidates from all backgrounds to join us in our mission to protect today's infrastructure and give form to tomorrow's. All qualified applicants will be treated with respect and receive equal consideration for employment without regard to race, color, creed, religion, sex, gender identity, sexual orientation, national origin, disability, uniform service, veteran status, age, or any other protected characteristic per federal, state, or local law. If you are passionate about what you do and want to use your talents to support our critical mission, we'd love to hear from you.