Staff Product Manager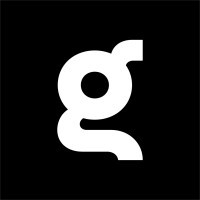 Gecko Robotics
Product
Boston Township, OH, USA
Posted on Sunday, October 22, 2023
What We Do
Gecko Robotics is helping the world's most important organizations ensure the availability, reliability, and sustainability of critical infrastructure. Gecko's complete and connected solutions combine wall-climbing robots, industry-leading sensors, and an AI-powered data platform to provide customers with a unique window into the current and future health of their physical assets. This enables real-time decision making to increase the efficiency and safety of operations, promote mission readiness, and protect the environment and civilization from the effects of infrastructure failure.
Role at a Glance
Be the first frontline PM hire for Cantilever, Gecko's new software platform that is transforming the protection and maintenance of our civilization's critical infrastructure by enabling deep analysis of machine-scale sensor data. This role will primarily work with Boston-based engineering teams building Cantilever's foundational platform for a variety of internal and external users.
What you will do
You'll build new products including systems to manage the acquisition and processing of robotic sensor data and applications that let users interact with virtual asset models to design and prioritize actions that improve the health of critical infrastructure. You'll own setting the vision ("what to build and why") at varied zoom levels and timescales, and partner with engineering and design to execute in the details and ensure the delivery of excellent products that significantly impacts Gecko's business.
You'll work with both internal and external users: forward-deployed engineering teams building on the Cantilever platform, internal operators (robot drivers and industry experts), and external users (e.g. customer engineers charged with maintaining critical software). You'll travel frequently to colocate with engineers and understand user workflows in the context of the physical infrastructure sites that Gecko protects.
About You
Required Skills
4-6 years in product management or equivalent builder roles influencing engineering teams
Track record of delivering new product or features with significant business impact, ideally in enterprise software, ideally against ambiguous problem definitions
Excellent at envisioning & communicating product goals at varied zoom levels and timescales
Excellent at hands-on iteration of software product via user research, data analysis, wireframing/prototyping, acting as first user, and otherwise attending to detail.
Excellent collaboration with design and engineering functions
Comfort managing (via influence) complex projects with diverse stakeholders
Comfort building for both technical and non-technical users
Enthusiasm to operate in a fast-moving and fluid startup environment
Ability and interest to split in-person office time between Boston and NYC
Technical aptitude to understand tech stacks and answer questions from data
NYC Pay Transparency Disclosure:
Salary Range: $150,000 to 190,000 annually plus equity and perks.
This salary range is based on the current available market data, and represents the expected salary range for this role. Gecko Robotics has minimal hierarchy and few titles, but has broad ranges of experience represented within roles. Should you have compensation expectations that exceed these bands, we'd love to hear from you and would welcome you to reach out to further discuss.
Who We Are
At Gecko, our people are our greatest investment. In addition to competitive compensation packages, we offer company equity, 401(k) matching, gender-neutral parental leave, full medical, dental, and vision insurance, mental health and wellness support, ongoing professional development, family planning assistance, and flexible paid time off.
We believe that we do our best work when we're together in person, and we're committed to creating a culture of collaboration, innovation, and partnership. We ask our employees to be in the office 3 to 5 days per week, depending on the location and role. Our in-office benefits vary by location, but include catered lunch or lunch stipends, fully stocked kitchens, frequent employee events, and more.
Gecko is committed to creating a culture of inclusion and belonging, and we are proud to be an equal opportunity employer. We believe it is our collective responsibility to uphold these values and encourage candidates from all backgrounds to join us in our mission to protect today's infrastructure and give form to tomorrow's. All qualified applicants will be treated with respect and receive equal consideration for employment without regard to race, color, creed, religion, sex, gender identity, sexual orientation, national origin, disability, uniform service, veteran status, age, or any other protected characteristic per federal, state, or local law. If you are passionate about what you do and want to use your talents to support our critical mission, we'd love to hear from you.