Program Manager, Core Operations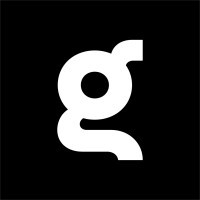 Gecko Robotics
Operations
Pittsburgh, PA, USA · United States
Posted on Friday, November 3, 2023
What We Do
Gecko Robotics is helping the world's most important organizations ensure the availability, reliability, and sustainability of critical infrastructure. Gecko's complete and connected solutions combine wall-climbing robots, industry-leading sensors, and an AI-powered data platform to provide customers with a unique window into the current and future health of their physical assets. This enables real-time decision making to increase the efficiency and safety of operations, promote mission readiness, and protect the environment and civilization from the effects of infrastructure failure.
Role at a Glance
As a program manager, you'll work across Gecko's internal functions (People, Finance, IT, Legal, etc) to drive critical projects to completion, conduct analysis to inform leadership decisions and company direction, and help improve our internal operating model. You will oversee, plan, and execute end-to-end cross-functional initiatives on a company level, while building the methodologies and processes to support them.
On any given day, this could mean diving into recruiting and retention data, managing the roll-out of a new internal budgeting process, or overseeing the implementation of internal systems to help us better manage our people and compensation. A successful program manager is an exceptional communicator, can easily distill complexity into clarity, and exercises a high degree of ownership in all facets of their role. This is a highly cross-functional individual contributor role, and will be a critical lever for us to continue to improve Gecko's operational excellence.
What you will do
Oversee and coordinate internal projects from initial concept to completion, ensuring results are delivered on time, within budget, and with the highest degree of quality
Analyze complex data sets, identifying actionable insights and trends that can be leveraged to drive decision-making, reduce inefficiencies, and increase business performance
Craft and implement strategies to reduce friction, automate processes, and enable team members to spend more time on what they do best
Collaborate closely with cross-functional teams, including People, Finance, IT, and Legal to drive projects and ensure alignment across internal initiatives
Technologies We Use
Expert proficiency in Excel and PowerPoint (or the Google Suite equivalents), and the ability to pick up new tools and technologies with ease. SQL experience is a plus.
About You
Required Skills
3+ years of project or program management experience, preferably in a fast-paced and dynamic environment
Strong analytical skills with experience in statistical analysis and data interpretation
Exceptional communication and presentation skills, and the ability to seamlessly interact with and influence stakeholders across all levels of an organization
Comfort navigating complex projects and challenges with an extreme level of ownership and attention to detail
Ruthless prioritization, with the ability to balance competing priorities and viewpoints
No-task-is-too-big-or-too-small mindset; able and willing to support big, visionary projects, as well as rolling up your sleeves and diving into the nitty-gritty
Enthusiasm for supporting internal projects and Gecko leadership, bringing order and efficiency to critical internal initiatives
Ability to travel up to 25% of the time
Preferred Skills
Experience in a start-up or with a high-growth technology company
Proficiency in project management software tools and/or data analysis software
NYC Pay Transparency Disclosure:
Salary Range: $120,000 - $175,000 annually plus equity and perks.
This salary range is based on the current available market data, and represents the expected salary range for this role. Gecko Robotics has minimal hierarchy and few titles, but has broad ranges of experience represented within roles. Should you have compensation expectations that exceed these bands, we'd love to hear from you and would welcome you to reach out to further discuss.
Who We Are
At Gecko, our people are our greatest investment. In addition to competitive compensation packages, we offer company equity, 401(k) matching, gender-neutral parental leave, full medical, dental, and vision insurance, mental health and wellness support, ongoing professional development, family planning assistance, and flexible paid time off.
We believe that we do our best work when we're together in person, and we're committed to creating a culture of collaboration, innovation, and partnership. We ask our employees to be in the office 3 to 5 days per week, depending on the location and role. Our in-office benefits vary by location, but include catered lunch or lunch stipends, fully stocked kitchens, frequent employee events, and more.
Gecko is committed to creating a culture of inclusion and belonging, and we are proud to be an equal opportunity employer. We believe it is our collective responsibility to uphold these values and encourage candidates from all backgrounds to join us in our mission to protect today's infrastructure and give form to tomorrow's. All qualified applicants will be treated with respect and receive equal consideration for employment without regard to race, color, creed, religion, sex, gender identity, sexual orientation, national origin, disability, uniform service, veteran status, age, or any other protected characteristic per federal, state, or local law. If you are passionate about what you do and want to use your talents to support our critical mission, we'd love to hear from you.