Delivery Driver - Brownsboro Road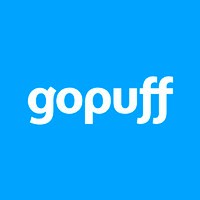 Gopuff
Louisville, KY, USA
Posted on Sunday, January 23, 2022
Delivery Driver
Full-Time/ Part-Time
Overview
Liquor Barn, Party Mart, and DEP'S (BRS) is a wholly owned subsidiary of GoPuff. An operated retail chain of spirits, beer, wine, and party goods in the Commonwealth of Kentucky. We offer 23 retail locations across the state, including Louisville, Lexington, Danville, Bowling Green, Elizabethtown, Owensboro, and Northern Kentucky, with a delivery radius reaching 80% of Kentucky residents.
As a Delivery Driver, you are responsible for providing a friendly service and assistance to customers when making deliveries to residences or places of business.
Responsibilities
Includes, but are not limited to:
Obtain a signature, printed name and ID number for the signatory on all delivery invoices
Ensure all product is signed for at the time of the delivery and not left unattended
Observe all BRS vehicle policies and procedures guidelines
Inform manager of vehicle operating condition problems
Inform manager of any accidents, traffic tickets or other incidents on the day of occurrence
Additional Duties
Knowledge of BRS products to provide customers with recommendations
Drive sales in all departments
Replenish and maintain inventory
Perform cashier functions and adhere to minor policy while completing customer transactions
Maintain store safety standards
Store cleanliness and assist in maintaining standards on the sales floor, stock room, lockers, kitchen, bathroom, etc.
Maintain all safety standards for BRS deliveries
Follow proper age verification polices
Qualifications
21 years of age or older
Valid driver's license
Proof of insurance
Ability to count cash and make change accurately
Ability to work a flexible schedule as business requires (nights, weekends and holidays)
Desire to continually develop retail sales skills and knowledge of product and services
1 year as a store associate or customer service representative
Prior experience in a team environment requiring professional and effective communication skills
Team player
Strong interpersonal skills necessary for establishing customer and team relationships
Ability to demonstrate a positive and engaging attitude and demeanor
High School Diploma or equivalent
This job requires ability to perform the following:
Frequently standing and moving in a assigned location safely and efficiently
Carrying or lifting items weighing up to 50 pounds
Handling objects, products and equipment safely
Bending, kneeling
The information contained herein is not intended to be an all-inclusive list of the duties and responsibilities of the job, nor are they intended to be an all-inclusive list of the skills and abilities required to do the job.
EOE
Benefits
We want to help our employees stay safe and healthy! We offer comprehensive medical, dental, and vision insurance, optional FSAs and HSA plans, 401k, commuter benefits, supplemental employee, spouse and child life insurance to all eligible employees.
-
Gopuff employee discount
-
Career growth opportunities
-
Internal rewards programs
-
Annual performance appraisal and bonus
At Gopuff, we know that life can be unpredictable.
Sometimes you forget the milk at the store, run out of pet food for Fido, or just really need ice cream at 11 pm. We get it—stuff happens. But that's where we come in, delivering all your wants and needs in just minutes.
And now, we're assembling a team of motivated people to help us drive forward that vision to bring a new age of convenience and predictability to an unpredictable world.
Like what you're hearing? Then join us on Team Blue.
Gopuff is an equal employment opportunity employer, committed to an inclusive workplace where we do not discriminate on the basis of race, sex, gender, national origin, religion, sexual orientation, gender identity, marital or familial status, age, ancestry, disability, genetic information, or any other characteristic protected by applicable laws. We believe in diversity and encourage any qualified individual to apply.