Health and Safety Manager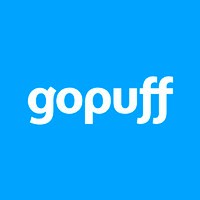 Gopuff
People & HR
London, UK
Posted on Wednesday, February 15, 2023
As a member of Gopuff's MFC Optimisation & Operational Excellence team, the Health and Safety Manager for the United Kingdom will report to the Head of Operational Excellence.
In this role, you will be responsible for managing all aspects of regulatory compliance for existing operating facilities and supporting the design and launch of new locations under your responsibility. You will lead the compliance culture and values through the demonstration of leadership, the philosophy of operational discipline and the drive for continuous improvement across operations nationwide.
You Will:
Develop and launch new policies, SOP's/guidelines to support regulatory requirements.
Champion and help guide the sites on all matters related to Food, Fire, Risk, Health & Safety.
Build credibility and strong relationships with site leadership through interactions.
Influence and alert line management and senior leadership on issues related to local regulatory compliance.
Enable corporate compliance and address site impact as needed.
Manage the supplier assurance programme.
Liaise on a day to day basis with insurers regarding insurance claims, management of claims, trends and risk mitigation required to reduce claims.
Develop and drive initiatives to advance performance across all major elements of Compliance, including but not limited to, Health & Safety, Fire Safety, Food Safety, Licensing, Crisis Management and Emergency Response.
Ensure appropriate operating permits and licenses for facilities are up-to-date and displayed at each facility.
Provide technical support to sites in an effort to identify and determine appropriate action to resolve regulatory risks and incident investigations.
Work with other functions to ensure all new locations will meet regulatory compliance prior to turnover to operations.
Develop and deploy a functional operational checklist to ensure key aspects of compliance are met during various stages of the launch process.
Work with leadership to document, report and investigate all injuries and incidents to determine root cause and prevent recurrence across the organization by identifying and driving action items to completion.
Complete statutory reporting.
Oversees the safety audit program, safety checklist and associated metrics.
Review, analyse and respond as appropriate to 2nd & 3rd party audit findings and action plans for the competency.
Participate in the development of audit protocols across compliance.
Benchmark company performance across compliance aspects and lifts up to leadership any deficiencies in internal programs.
You Have:
A Bachelor's Degree in a related or technical field, an advanced degree is desirable.
A minimum of 5 years experience in the field of safety - strong preference to food safety and Health & Safety in a retail or warehousing environment.
A chartered practitioner or equivalent qualification (preferred not essential).
Computer skills and analytical experience.
The ability to interpret local, state, and federal regulations and experience implementing regulatory requirements.
A strong track record in the competencies of occupational health and safety and food safety compliance.
A successful employment history demonstrating value-added innovative health and safety practices.
Interpersonal skills to work successfully within a team-based system and the ability to interact with all levels of the organization.
Knowledge of compliance and local laws and regulations desired.
At Gopuff, we know that life can be unpredictable.
Sometimes you forget the milk at the store, run out of pet food for Fido, or just really need ice cream at 11 pm. We get it—stuff happens. But that's where we come in, delivering all your wants and needs in just minutes.
And now, we're assembling a team of motivated people to help us drive forward that vision to bring a new age of convenience and predictability to an unpredictable world.
Like what you're hearing? Then join us on Team Blue.
Gopuff is an equal employment opportunity employer, committed to an inclusive workplace where we do not discriminate on the basis of race, sex, gender, national origin, religion, sexual orientation, gender identity, marital or familial status, age, ancestry, disability, genetic information, or any other characteristic protected by applicable laws. We believe in diversity and encourage any qualified individual to apply.