Pricing Analyst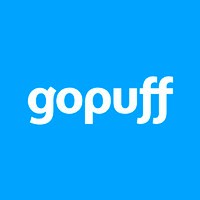 Gopuff
IT, Accounting & Finance
Louisville, KY, USA
Posted on Thursday, March 23, 2023
As a Purchasing Analyst, you will design and implement all agreements and provide support to the Gopuff buying team. Resolve all issues in the supply chain and monitor the market to maintain industry knowledge for the buyer. Minimize expenses and increase Gopuff profitability.
We are looking for a highly capable, results driven leader to accelerate growth for one of Gopuff's most critical and fastest growing businesses. The ideal candidate is a strong communicator that has the ability to lead externally with partners and internally with cross-functional stakeholders (ie. Supply Chain, Planning, Marketing, Digital Merchandising and Business Development.)
A strong analytical background is imperative to the role and this person must demonstrate exceptional problem-solving and analytical skills to thrive in the fast paced, entrepreneurial environment.
You Will:
Implements monthly product cost changes in BMC/Osprey for all stores/POs
Updates BMC/Osprey with any necessary information provided by stores/merchandising to keep the receiving process moving efficiently
Set up weekly retail price changes for the chain including weekly sale-item pricing and promotions
Build items into the system when necessary, or in emergencies
Review all invoice discrepancies (cost and quantity) between PO and invoice and notify vendor of error
Request and track vendor credit and work with finance to ensure proper refund is received
Assist receiving team to ensure PO is properly closed and approve 3-way match
Coordinate with buyers, finance, field ops and vendors to maintain and update item file cost and retail pricing
Research and complete weekly/monthly cost & retail price changes for thousands of products
Maintain UPC corrections assigned to all products Monitor overall inventory and item file quality and accuracy
Maintain and update vendor data and contact information
Create reports using excel and data supplied by finance and buying team
Implement and develop strategies to design various cost-saving programs
Identify all new suppliers and maintain professional relationships with all suppliers
Compare and evaluate LBPM products and contracts to recommend strategies
Provide support to the store managers and buyer team
Qualifications
Bachelor's degree in finance, economics, or a related field preferred
Demonstrates comprehensive written and oral communication skills
Possesses strong interpersonal skills and an ability to confidently communicate to customers and staff
Possesses strong organizational and time management skills
Ability to multitask
Must work well in a team setting to reach organizational goals, as well on own minimal supervision
Ability to demonstrate a positive and engaging attitude and demeanor
Strong multitasking skills and advanced problem-solving skills to anticipate purchasing issues
Benefits
We want to help our employees stay safe and healthy! We offer comprehensive medical, dental, and vision insurance, optional FSAs and HSA plans, 401k, commuter benefits, supplemental employee, spouse and child life insurance to all eligible employees.*
We also offer*:
-Gopuff employee discount
-Career growth opportunities
-Internal rewards programs
-Annual performance appraisal and bonus
-Equity program
*Not applicable for contractors or temporary employees.
At Gopuff, we know that life can be unpredictable. Sometimes you forget the milk at the store, run out of pet food for Fido, or just really need ice cream at 11 pm. We get it—stuff happens. But that's where we come in, delivering all your wants and needs in just minutes.
And now, we're assembling a team of motivated people to help us drive forward that vision to bring a new age of convenience and predictability to an unpredictable world.
Like what you're hearing? Then join us on Team Blue.
Gopuff is an equal employment opportunity employer, committed to an inclusive workplace where we do not discriminate on the basis of race, sex, gender, national origin, religion, sexual orientation, gender identity, marital or familial status, age, ancestry, disability, genetic information, or any other characteristic protected by applicable laws. We believe in diversity and encourage any qualified individual to apply.