IT Operations Analyst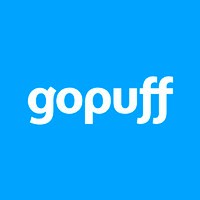 Gopuff
IT, Operations
Carlsbad, CA, USA
Posted on Thursday, March 30, 2023
Gopuff's engineering team is building solutions to dramatically change the way people purchase their daily goods. We provide the modern-day solution to meet customer's immediate everyday needs with products ranging from snacks and ice cream to household goods and beer, at the click of a button.
The IT Operations Support Analyst will be a part of a team responsible for the timely triage, resolution, and escalation of production issues with core Gopuff and BevMo engineering and retail services.
This role interacts directly with employees at all Gopuff and BevMo locations as well as our corporate staff and acts as the point of escalation to the engineering team. The IT Operations Support Analyst position will report to the IT Support Manager.
Location:
This role's required hours of work Wednesday through Sunday 1pm - 10pm PT. Role is a Hybrid Position with some WFH and some support in the Office in Concord, CA.
Qualifications:
- Knowledge of Windows, Mac, iOS, and Android
- Experience documenting resolutions for entry to the Knowledge Base
- Experience with Identity Management Concepts (G Suite, Azure Active Directory, Okta)
- Familiarity with Cloud Environments (Azure, AWS, Meraki)
- Experience with Incident Management Platforms (ServiceNow, Zendesk, Freshservice)
- Experience with POS systems (Square, NCR Emerald) is a plus
- Knowledge of core networking concepts (TCP/IP, SD-WAN, VPN)
- Experience with Software Project Management Platforms (JIRA, Asana)
- Familiarity with Software Engineering Tools (Github, Postman, Visual Studio Code)
- Exposure to Software Engineering Concepts (APIs, Function Apps)
- Understanding of Endpoint Configuration Management Concepts (Intune, JAMF, KACE)
- Ability to learn and pick up concepts quickly
- Detailed oriented, aware of secondary effects resulting from changes
- Experience working both independently or as part of a project group
- Confidence in making wise decisions on your own within generally defined parameters
- Adeptness in investigating problems outside your own knowledge area
- Strong organizational and analytical skills; oral and written communication skills
- Must possess a positive and professional attitude
- Experience working with virtual / remote staff members
- Customer service oriented focus
Responsibilities:
- Provide high level of support and customer service to staff throughout Gopuff & BevMo
- Troubleshoot and resolve remote hardware, software, and network issues
- Identify, triage, and escalate incidents impacting Gopuff & BevMo systems
- Comply with business and disaster recovery runbooks
- Create and maintain accurate documentation
- Working with 3rd party vendors to troubleshoot issues
- Willingness to travel to store locations - Less than 5% of the time
Compensation:
Gopuff pays employees based on market pricing and pay may vary depending on your location. The salary range below reflects what we'd reasonably expect to pay candidates. A candidate's starting pay will be determined based on job-related skills, experience, qualifications, work location, and market conditions. These ranges may be modified in the future. For additional information on this role's compensation package, please reach out to the designated recruiter for this role.
Salary Range (varies based on a cost of labor index for geographic area within United States): USD $22-35 per hour.
Benefits
We want to help our employees stay safe and healthy! We offer comprehensive medical, dental, and vision insurance, optional FSAs and HSA plans, 401k, commuter benefits, supplemental employee, spouse and child life insurance to all eligible employees.*
We also offer*:
-Gopuff employee discount
-Career growth opportunities
-Internal rewards programs
-Annual performance appraisal and bonus
-Equity program
*Not applicable for contractors or temporary employees.
At Gopuff, we know that life can be unpredictable. Sometimes you forget the milk at the store, run out of pet food for Fido, or just really need ice cream at 11 pm. We get it—stuff happens. But that's where we come in, delivering all your wants and needs in just minutes.
And now, we're assembling a team of motivated people to help us drive forward that vision to bring a new age of convenience and predictability to an unpredictable world.
Like what you're hearing? Then join us on Team Blue.
Gopuff is an equal employment opportunity employer, committed to an inclusive workplace where we do not discriminate on the basis of race, sex, gender, national origin, religion, sexual orientation, gender identity, marital or familial status, age, ancestry, disability, genetic information, or any other characteristic protected by applicable laws. We believe in diversity and encourage any qualified individual to apply.