Strategic Sourcing Manager (Indirect) - Technology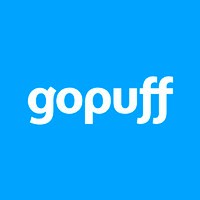 Gopuff
IT
Philadelphia, PA, USA
Posted on Sunday, April 2, 2023
This is an exciting opportunity for a Strategic Sourcing leader to join the Gopuff team as we centralize procurement across the company. We are searching for a strategic sourcing professional to support Indirect Technology Hardware, Software and Services deals, owning end-to-end sourcing activities. The ideal candidate will be energized to build the strategic sourcing foundation by analyzing spend forecasts, developing market strategies, negotiating cost-effective contracts with key suppliers, and building relationships with internal partner teams.
You Will:
Evaluate current sourcing/procurement processes to continuously improve productivity and efficiency of the organization
Develop category management and sourcing strategies to allow Gopuff to capture cost reduction, while maximizing quality, speed and scalability for all Technology purchases
Consolidate spend across the company to capture buying power with key suppliers who are motivated by our growth and thrive for innovation
Analyze spend to develop cost-reduction roadmaps and strategies
Earn trust with key partner teams to collaborate on requirements gathering, while leading RFP creation, response review, and supplier selection processes
Negotiate contracts with key suppliers, including costs and terms of supply, service, and quality while working with cross-functional stakeholders
Collaborate with the merchandising and supply chain departments to identify and pursue new supplier opportunities.
Estimate risks and apply mitigating techniques, as well as negotiate contracts that comply with industry regulations.
Negotiate for best possible cost service guarantee and develop "win-win" strategies that achieve sustainable relationships with suppliers
Maintain and develop supplier relationships that are incentivized by performance and innovation
Develop and implement mechanisms for new contracting requests and savings tracking
You Have:
Bachelor's Degree in Supply Chain, Business, Finance, or Logistics
Hardware and Software sourcing experience
5+ years of procurement/sourcing experience
Excellent negotiation skills, verbal and written communication and a self-starter
Ability to thrive in a fast-paced, ambiguous environment
Willingness to dive deep into problems and data to develop solutions
Compensation:
Gopuff pays employees based on market pricing and pay may vary depending on your location. The salary range below reflects what we'd reasonably expect to pay candidates. A candidate's starting pay will be determined based on job-related skills, experience, qualifications, work location, and market conditions. These ranges may be modified in the future. For additional information on this role's compensation package, please reach out to the designated recruiter for this role.
Remote - Salary Range (varies based on a cost of labor index for geographic area within United States): USD $91,200 - USD $144,900
Benefits
We want to help our employees stay safe and healthy! We offer comprehensive medical, dental, and vision insurance, optional FSAs and HSA plans, 401k, commuter benefits, supplemental employee, spouse and child life insurance to all eligible employees.*
We also offer*:
-Gopuff employee discount
-Career growth opportunities
-Internal rewards programs
-Annual performance appraisal and bonus
-Equity program
*Not applicable for contractors or temporary employees.
At Gopuff, we know that life can be unpredictable. Sometimes you forget the milk at the store, run out of pet food for Fido, or just really need ice cream at 11 pm. We get it—stuff happens. But that's where we come in, delivering all your wants and needs in just minutes.
And now, we're assembling a team of motivated people to help us drive forward that vision to bring a new age of convenience and predictability to an unpredictable world.
Like what you're hearing? Then join us on Team Blue.
Gopuff is an equal employment opportunity employer, committed to an inclusive workplace where we do not discriminate on the basis of race, sex, gender, national origin, religion, sexual orientation, gender identity, marital or familial status, age, ancestry, disability, genetic information, or any other characteristic protected by applicable laws. We believe in diversity and encourage any qualified individual to apply.