Director of Financial Reporting and Technical Accounting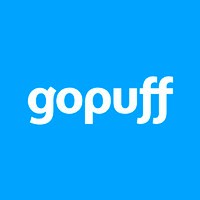 Gopuff
IT, Accounting & Finance
Philadelphia, PA, USA
Posted on Friday, April 7, 2023
Gopuff is changing the world of instant commerce and is seeking a growth-minded Director of Financial Reporting and Technical Accounting to support the business by leading the technical accounting and financial reporting team. This individual will be responsible for (1) reporting of our global consolidations on a monthly basis to executive leadership and key stakeholders in accordance with U.S. GAAP (2) overseeing Gopuff accounting policies, and (3) supporting complex business transactions/agreements with robust technical accounting analysis in accordance with U.S. GAAP. The ideal candidate will have strong technical skills and attention to detail, while also having the soft skills to be a valued partner to key business leaders and others in the Finance function. The candidate will also have experience with global organizations and the consolidation of the respective financial statements.
You Will:
Research and document technical accounting issues, including stock-based compensation, business combinations, variable interest entities and other complex accounting topics.
Review journal entries and reconciliations for stock-based compensation and equity, business combination purchase price allocations, and debt-related transactions.
Provide expert guidance on accounting for leases (ASC 842) and revenue recognition (ASC 606).
Oversee the global consolidation, including several legal entities and eliminations
Develop and maintain corporate accounting policies and procedures.
Draft quarterly and annual financial statements including footnote disclosures.
Work with external auditors to ensure financial reporting meets applicable deadlines.
Perform balance sheet and income statement variance reviews and assist in developing a comprehensive analytical review package for executive management.
Lead monthly/quarterly financial reviews with the CAO and other members of the Finance team.
Manage lender compliance with periodic covenant calculations and financial reporting requirements.
Contribute to the Company's internal controls and assurance activities, including assisting with the preparation of internal controls documentation and remediation of internal controls gaps, as identified.
Continually assess our processes and procedures and implement changes to promote efficiency, with a primary focus on improved use of technology.
Assist in various special projects as they arise including the adoption of other new accounting standards and support of periodic valuations (409A).
You Have:
Bachelor's degree in Accounting or Finance
CPA with Big 4 experience
7+ years of relevant experience
Strong interest and experience in working with GAAP and SEC reporting requirements.
Strong Excel skills
Ability to perform multiple tasks simultaneously, work effectively in a team environment and meet deadlines
Strong project management and communication skills - verbal and writing
Excellent attention to detail and organization
Good at working independently – proactive & self-starter
Compensation:
Gopuff pays employees based on market pricing and pay may vary depending on your location. The salary range below reflects what we'd reasonably expect to pay candidates. A candidate's starting pay will be determined based on job-related skills, experience, qualifications, work location, and market conditions. These ranges may be modified in the future. For additional information on this role's compensation package, please reach out to the designated recruiter for this role.
Remote - Salary Range (varies based on a cost of labor index for geographic area within United States): USD $121,600 - 193,200
Benefits
We want to help our employees stay safe and healthy! We offer comprehensive medical, dental, and vision insurance, optional FSAs and HSA plans, 401k, commuter benefits, supplemental employee, spouse and child life insurance to all eligible employees.*
We also offer*:
-Gopuff employee discount
-Career growth opportunities
-Internal rewards programs
-Annual performance appraisal and bonus
-Equity program
*Not applicable for contractors or temporary employees.
At Gopuff, we know that life can be unpredictable. Sometimes you forget the milk at the store, run out of pet food for Fido, or just really need ice cream at 11 pm. We get it—stuff happens. But that's where we come in, delivering all your wants and needs in just minutes.
And now, we're assembling a team of motivated people to help us drive forward that vision to bring a new age of convenience and predictability to an unpredictable world.
Like what you're hearing? Then join us on Team Blue.
Gopuff is an equal employment opportunity employer, committed to an inclusive workplace where we do not discriminate on the basis of race, sex, gender, national origin, religion, sexual orientation, gender identity, marital or familial status, age, ancestry, disability, genetic information, or any other characteristic protected by applicable laws. We believe in diversity and encourage any qualified individual to apply.