Senior Financial Accountant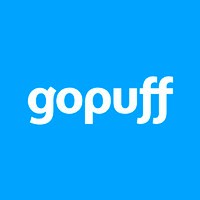 Gopuff
Accounting & Finance, Sales & Business Development
London, UK
Posted on Tuesday, April 18, 2023
As we continue our rapid growth we are looking for talent to help us capitalize on our forward momentum. Our team is a tremendous group of individuals that hustles hard, strives for excellence and never accepts things as they are.
We are seeking a dynamic Senior Accountant to join our International Accounting & Finance team to build and maintain a best-in-class accounting function. The international accounting organization will support our local and international financial reporting, internal controls, intercompany and transfer pricing activities and also support new business launches through organic growth or acquisitions.
In this role you will support the close and reporting process with responsibility for preparing journal entries, reconciliations, and other duties as assigned. The ideal candidate will have a strong understanding of accounting principles, audit accounting concepts, and the monthly close process. As part of the international accounting team, you will report to the Senior Manager in the international accounting team, and work with the wider team in Finance and Accounting.
You Will:
Prepare and review month-end journals and reconciliations by working with different areas of the business to ensure all transactions are properly reflected
Ensure accuracy, completeness, and integrity of the company's financial statements in accordance with the US GAAP and local GAAP standards
Prepare flux and variance explanations as part of the monthly close process
Prepare materials for internal and external reporting on a monthly and annual basis
Prepare statutory adjustments for applicable entities
Review balances for certain areas of both US GAAP ledgers and Local GAAP ledgers to ensure any GAAP to STAT differences are timely addressed
Provide support for the annual US financial statement audit, periodic internal audits, and statutory audits
Build, document and drive process improvements
Maintain the VAT register for VAT returns and submissions
Collate required documentation for PAYE returns
Provide ad-hoc support to the International accounting team where required
You Have:
Qualified as an Accountant (ACA is preferred)
Exceptional analytical and Excel skills, including Pivot Tables, VLookUps, etc
Working knowledge of management accounting and financial accounting with an understanding of US GAAP and IFRS
Experience / understanding of foreign currency and inter-company relationships and implications
Experience working on Oracle (highly desirable but not essential)
Big 4 experience is preferred but not essential.
The ability to work under pressure and perform several tasks concurrently in a deadline-driven environment
Excellent critical thinking and problem-solving skills, and superior attention to detail
Excellent verbal and written communication skills with the ability to interact at all levels of the organization
A proactive, self-directed approach with the ability to multi-task, think creatively and learn quickly in a fast-paced environment
Detail-oriented skills with a high sense of urgency
Exceptional organizational skills
A strong work ethic with the ability to work extended hours during critical periods
The ability to work independently as well as collaboratively with a team
At Gopuff, we know that life can be unpredictable.
Sometimes you forget the milk at the store, run out of pet food for Fido, or just really need ice cream at 11 pm. We get it—stuff happens. But that's where we come in, delivering all your wants and needs in just minutes.
And now, we're assembling a team of motivated people to help us drive forward that vision to bring a new age of convenience and predictability to an unpredictable world.
Like what you're hearing? Then join us on Team Blue.
Gopuff is an equal employment opportunity employer, committed to an inclusive workplace where we do not discriminate on the basis of race, sex, gender, national origin, religion, sexual orientation, gender identity, marital or familial status, age, ancestry, disability, genetic information, or any other characteristic protected by applicable laws. We believe in diversity and encourage any qualified individual to apply.