Business Development Manager, Strategic Partnerships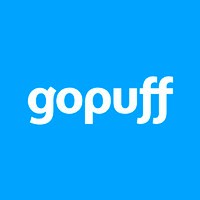 Gopuff
Sales & Business Development
United States
Posted on Thursday, April 27, 2023
Gopuff is the go-to solution for immediate everyday needs, fulfilling customer orders of cleaning and home products to over-the-counter medications, food and drinks, and in some markets, alcohol - in just minutes. The company is at a pivotal point in its development and plans to hire a Business Development Manager to manage its partnerships including payments & financial services, growth, and driver partnerships.
About The Team
The Business Development team at Gopuff is responsible for driving meaningful growth to Gopuff's business through strategic partnerships. We're a nimble team of owners that get to spearhead some of the highest-leverage projects at Gopuff, working closely with external partners and our internal cross-functional counterparts.
About The Role
We are looking for a Business Development manager. This person will be responsible for owning the whole deal cycle, starting from strategy and scoping through negotiation, signing, and post-deal support (partnering with necessary cross functional teams like product, tech, marketing, and communications). Example deals might include adding new payment methods to Gopuff, developing co-marketing campaigns to drive growth, or providing discounts for our driver partners.
The role can be located in Philadelphia, Miami, New York, San Francisco, Boston, Seattle, Washington DC and reports directly to the Sr. Director of Business Development.
Roles & Responsibilities:
Support Gopuff partnerships – from early vision and strategy through execution and ongoing partner management.
Act as the primary deal lead for partnerships. You'll be responsible for setting strategy, generating new deals, owning external relationships, and leading negotiations – many of them first-of-their kind.
Partner closely with cross functional teams on implementation and go-to-market; you'll stay closely plugged in to ensure that both parties hit their goals and timelines prior, during, and after launch.
Collaborate with our Product, Engineering, Marketing, Finance, and Operations teams throughout the deal process – to align on strategy/vision, and to ensure deals are not just signed but successfully launched and executed.
Interface regularly with senior leadership – internally and externally – regarding plans and ongoing performance.
Preferred Qualifications:
You have 6+ years of experience in business development or a similar partner facing role.
You love doing deals. You have deep experience working directly with partners at every stage of the deal process.
You are an exceptional cross-functional collaborator and enjoy bringing internal stakeholders together to get a deal done.
You are well-versed in the payments and financial services and have established senior-level industry contacts.
You are analytically driven and will apply a quantitative approach to opportunity sizing and ongoing deal performance
You have demonstrated the ability to set strategy and execute in a unique and fast-moving environment. Many of these deals will be first-of-their-kind and will require creativity, thought leadership, and the ability to create templates for ongoing use.
You are creative in developing solutions and proactive in pursuing them
You have excellent verbal/written communication and are effective at delivering executive-level presentations
Compensation
Gopuff pays employees based on market pricing and pay may vary depending on your location. The salary range below reflects what we'd reasonably expect to pay candidates. A candidate's starting pay will be determined based on job-related skills, experience, qualifications, work location, and market conditions. These ranges may be modified in the future. For additional information on this role's compensation package, please reach out to the designated recruiter for this role.
Salary Range (varies based on a cost of labor index for geographic area within United States): USD $114,000 - USD $181,100
Benefits
We want to help our employees stay safe and healthy! We offer comprehensive medical, dental, and vision insurance, optional FSAs and HSA plans, 401k, commuter benefits, supplemental employee, spouse and child life insurance to all eligible employees.*
We also offer*:
-Gopuff employee discount
-Career growth opportunities
-Internal rewards programs
-Annual performance appraisal and bonus
-Equity program
*Not applicable for contractors or temporary employees.
At Gopuff, we know that life can be unpredictable. Sometimes you forget the milk at the store, run out of pet food for Fido, or just really need ice cream at 11 pm. We get it—stuff happens. But that's where we come in, delivering all your wants and needs in just minutes.
And now, we're assembling a team of motivated people to help us drive forward that vision to bring a new age of convenience and predictability to an unpredictable world.
Like what you're hearing? Then join us on Team Blue.
Gopuff is an equal employment opportunity employer, committed to an inclusive workplace where we do not discriminate on the basis of race, sex, gender, national origin, religion, sexual orientation, gender identity, marital or familial status, age, ancestry, disability, genetic information, or any other characteristic protected by applicable laws. We believe in diversity and encourage any qualified individual to apply.