Campaign Manager, SIP/Sampling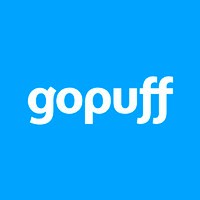 Gopuff
Philadelphia, PA, USA
Posted on Thursday, April 27, 2023
The Campaign Manager, SIP/Sampling, part of the Gopuff Ads Operations and Enablement team, will play a pivotal role in the success of Gopuff's S.I.P. (Alc.) and Surprise & Delight (non-Alc) sampling programs. In leading all pre-campaign coordination and flighting, as well supporting on crucial wrap-report analysis, this role helps bridge the gap between cross functional teams, including Merch, Supply Chain, and Operations, to drive rigor and accountability throughout all phases of program execution. This role will also assist in optimizing and scaling the in-bag promotions program at macro-level as Gopuff grows to double its total program volume in 2023. It will be imperative that this person demonstrates the problem-solving and analytical skills necessary to thrive in a fast paced and entrepreneurial environment.
Job Responsibilities:
Establish a deep understanding of Gopuff's business, internal processes, and overall assortment (specific categories of focus will be identified after joining)
Partner with Merchandising & Supply Chain Specialists to complete pre-launch campaign steps, including product set-up and ordering
Work with Ops team to facilitate program announcements to drive visibility and direction in advance of launch to teams in the field
Coordinate with creative team to input creative marketing requests for brand launches
Coordinate with external vendors to produce supplemental program materials such as marketing inserts, custom branded swag, etc.
Coordinate with Distribution Center (DC) and Micro-Fulfillment Center (MFC) teams to ensure proper processing of inventory
Share reports with relevant internal teams and stakeholders to drive program rigor and accountability across cross functional partners
Maintain and track data deliverables on each program, including Out-Of-Stock rate, Fill rate, and overall program velocity
Improve internal campaign processes
Qualifications:
Bachelor's degree required (Merchandising, Business, or Economics is a plus)
1-3 Years of experience in Program or Project Management
Must have an understanding of Merchandising, Marketing, Programming, and Supply Chain
Ability to react quickly with a strong sense of urgency
Proficiency with Excel and Google Sheets is required
Experience in Convenience or CPG is a plus
Experience with Asana, Salsify, and/or Looker is a plus
Must be extremely detail oriented and organized
Must have effective communication skills, both written and verbal
Compensation:
Gopuff pays employees based on market pricing and pay may vary depending on your location. The salary range below reflects what we'd reasonably expect to pay candidates. A candidate's starting pay will be determined based on job-related skills, experience, qualifications, work location, and market conditions. These ranges may be modified in the future. For additional information on this role's compensation package, please reach out to the designated recruiter for this role.
Salary Range (varies based on a cost of labor index for geographic area within United States): USD $49,400 - USD $78,500
Benefits
We want to help our employees stay safe and healthy! We offer comprehensive medical, dental, and vision insurance, optional FSAs and HSA plans, 401k, commuter benefits, supplemental employee, spouse and child life insurance to all eligible employees.*
We also offer*:
-Gopuff employee discount
-Career growth opportunities
-Internal rewards programs
-Annual performance appraisal and bonus
-Equity program
*Not applicable for contractors or temporary employees.
At Gopuff, we know that life can be unpredictable. Sometimes you forget the milk at the store, run out of pet food for Fido, or just really need ice cream at 11 pm. We get it—stuff happens. But that's where we come in, delivering all your wants and needs in just minutes.
And now, we're assembling a team of motivated people to help us drive forward that vision to bring a new age of convenience and predictability to an unpredictable world.
Like what you're hearing? Then join us on Team Blue.
Gopuff is an equal employment opportunity employer, committed to an inclusive workplace where we do not discriminate on the basis of race, sex, gender, national origin, religion, sexual orientation, gender identity, marital or familial status, age, ancestry, disability, genetic information, or any other characteristic protected by applicable laws. We believe in diversity and encourage any qualified individual to apply.