Growth Marketing Manager (SEM Specialist)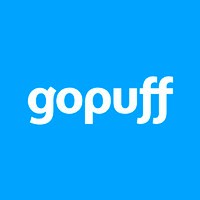 Gopuff
Marketing & Communications, Sales & Business Development
Philadelphia, PA, USA
Posted on Thursday, May 11, 2023
The Growth Marketing team is looking for a dynamic Growth Marketing Manager to drive growth within our performance marketing programs. In this fast-paced and dynamic role, the ideal candidate will have proven hands-on expertise managing and scaling acquisition and retargeting strategies - ranging across search, display, social, and search engine optimization/app store optimization.
Success in this role requires a strong bias for action, an ability to think strategically and tactically. You will have the analytical but also creative/experimental side to grow new customer acquisition and orders.
You Will:
Oversee all paid search campaigns from strategy through to execution including but not limited to Google Search (SEM, shopping/pmax), Google UAC, Apple Search Ads, Bing, etc.
Be responsible for setting up, managing, optimizing, and scaling campaigns to hit CPA targets.
Continuously identify new opportunities for campaign optimization including but not limited to geo-targeting, keyword discovery, and expansion, audience testing, bidding strategies, landing page testing, and ad copy testing.
Track, report, and present campaign performance with internal stakeholders on a regular basis.
Use strong Excel skills building complex spreadsheets, graphs, pivot tables, etc
Maintain a deep understanding of KPIs and digital marketing metrics including CPA, CPC, CPM, CPI, ROAS, and CAC.
Work with the Creative team to develop innovative and high-performing assets across all devices and formats.
Apply tools such as Google Analytics, Kenshoo, Adobe, Appsflyer, Looker.
Work closely with the Director of Growth Marketing and other key stakeholders across martech, product, engineering, and cross-functional partners.
You Have:
5+ years of acquisition marketing experience directly managing Google Ads, Facebook Ads, and other channels.
Proven success scaling and efficiently managing campaigns across a portfolio of acquisition channels, with a focus on paid search.
Demonstrated ability to effectively manage and optimize a large acquisition marketing budget.
Strong analytical approach to acquisition funnel metrics measurement, campaign performance, and optimizations.
Excellent oral and written communication skills, ability to effectively share insights across key stakeholders.
Stay on top of industry trends and best practices.
Self-starter, strong attention to detail, ability to think strategically and tactically.
Preferred: Proficient in SQL and more advanced data analysis tools.
Compensation:
Gopuff pays employees based on market pricing and pay may vary depending on your location. The salary range below reflects what we'd reasonably expect to pay candidates. A candidate's starting pay will be determined based on job-related skills, experience, qualifications, work location, and market conditions. These ranges may be modified in the future. For additional information on this role's compensation package, please reach out to the designated recruiter for this role.
Salary Range (varies based on a cost of labor index for geographic area within United States): USD $106,400 - USD $169,100
Benefits
We want to help our employees stay safe and healthy! We offer comprehensive medical, dental, and vision insurance, optional FSAs and HSA plans, 401k, commuter benefits, supplemental employee, spouse and child life insurance to all eligible employees.*
We also offer*:
-Gopuff employee discount
-Career growth opportunities
-Internal rewards programs
-Annual performance appraisal and bonus
-Equity program
*Not applicable for contractors or temporary employees.
At Gopuff, we know that life can be unpredictable. Sometimes you forget the milk at the store, run out of pet food for Fido, or just really need ice cream at 11 pm. We get it—stuff happens. But that's where we come in, delivering all your wants and needs in just minutes.
And now, we're assembling a team of motivated people to help us drive forward that vision to bring a new age of convenience and predictability to an unpredictable world.
Like what you're hearing? Then join us on Team Blue.
Gopuff is an equal employment opportunity employer, committed to an inclusive workplace where we do not discriminate on the basis of race, sex, gender, national origin, religion, sexual orientation, gender identity, marital or familial status, age, ancestry, disability, genetic information, or any other characteristic protected by applicable laws. We believe in diversity and encourage any qualified individual to apply.