Multi Unit Site Leader I, Newton Highlands, #139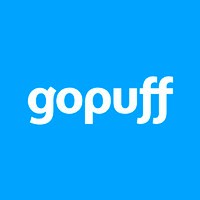 Gopuff
Newton, MA, USA
Posted on Thursday, May 11, 2023
Join Gopuff as a Multi Unit Site Leader, where you will need to be a self-starting and entrepreneurial strong leader. In this role, you will also lead multiple operation associates across retail and Micro Fulfillment Centers (MFC) to drive development and focus on PNL profitability. As part of the Field operations team, you will report to the Regional Manager and work with capacity planning, supply chain, human resource business partners, retail strategy, merchandising, marketing, finance and pricing teams. Ultimately, the success of these retail stores and/or MFCs rests on your shoulders and is determined by your ability to execute and effectively lead a team that is hyper-focused on delivering a perfect experience for our customers. We recognize that people come from diverse backgrounds and skills and welcome all to apply.
You Will:
Support your team of local Operation Associates in their daily efforts to ensure that we have the proper direction for managing day-to-day operations in a retail and/or MFC environment.
Coach and develop Operation Associates to continue to improve while preparing them to take on new roles and responsibilities
Develop a deep bench of talent by focusing on performance management and succession planning
Track daily/weekly/monthly/quarterly/annual metrics to measure success and develop strategies to improve the experience that we deliver to our customers
Serve as the liaison between department rollout, local execution and other department leadership partners
Ensure your sites are operating at appropriate staffing levels and anticipate needs
You Have:
5+ years of relevant experience in retail, supply chain, operations, consulting, or data-driven project management
Leadership and management experience required of multi-location teams
Demonstrated ability to lead, develop, manage and retain high performing employees
Adept at analytical work and the ability to motivate others in a deadline-driven environment
Strong communication and organization skills
Must be willing to travel at least 90% of the time
Degree in Business, Operations, Supply Chain, Management, Science, Technology, Engineering, Math, or a related field preferred.
Benefits
We want to help our employees stay safe and healthy! We offer comprehensive medical, dental, and vision insurance, optional FSAs and HSA plans, 401k, commuter benefits, supplemental employee, spouse and child life insurance to all eligible employees.*
We also offer*:
-Gopuff employee discount
-Career growth opportunities
-Internal rewards programs
-Annual performance appraisal and bonus
-Equity program
*Not applicable for contractors or temporary employees.
At Gopuff, we know that life can be unpredictable. Sometimes you forget the milk at the store, run out of pet food for Fido, or just really need ice cream at 11 pm. We get it—stuff happens. But that's where we come in, delivering all your wants and needs in just minutes.
And now, we're assembling a team of motivated people to help us drive forward that vision to bring a new age of convenience and predictability to an unpredictable world.
Like what you're hearing? Then join us on Team Blue.
Gopuff is an equal employment opportunity employer, committed to an inclusive workplace where we do not discriminate on the basis of race, sex, gender, national origin, religion, sexual orientation, gender identity, marital or familial status, age, ancestry, disability, genetic information, or any other characteristic protected by applicable laws. We believe in diversity and encourage any qualified individual to apply.