Associate Category Manager, Local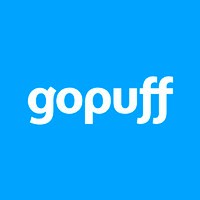 Gopuff
United States
Posted on Saturday, May 13, 2023
The Assistant Category Manager will be responsible for working with Market managers to find, develop and maintain our brand and customer experience by creating innovative and relevant assortments within the Local selection.
We are looking for an outcome focused individual who leads with a business owner mindset and believes in customer focused, data driven merchandising. The ideal candidate must be a strong communicator that has the ability to lead externally with small vendors and partners and internally with cross-functional stakeholders (ie. Supply Chain, Planning, Business Development and Digital Merchandising.)
A strong analytical background is imperative to be able to analyze data and pricing to influence strategy. This person must demonstrate strong problem-solving and analytical skills to thrive in the fast paced, entrepreneurial environment that is Gopuff's Merchandising team.
Responsibilities:
Establish a deep understanding of Gopuff's business, internal processes, and overall assortment
Have a tenacious attitude and a love of working with smaller, locally beloved brands!
Work with other Category Managers to develop a category plan and strategies to improve product sales, margin and other key business driving metrics
Monitor performance across multiple classes and locations and use / analyze data to establish go-forward strategies
Utilize both internal and external data effectively to make smart and educated decisions to drive incremental sales
Partner with Supply Chain and Planning departments to maximize revenue and reduce waste
Work with brand marketing and social to drive newbies to the platform through awareness
Stay updated on local trends and the competitive market
Qualifications:
Bachelor's degree required
2+ Years of experience in Consulting, Finance or applicable merchandising
Fully proficient in Excel is a hard requirement for this role
Must have an understanding of Financial Planning, Supply Chain and Marketing
Capable of taking initiative, ownership and accountability for the business
Ability to react quickly with a strong sense of urgency
Benefits
We want to help our employees stay safe and healthy! We offer comprehensive medical, dental, and vision insurance, optional FSAs and HSA plans, 401k, commuter benefits, supplemental employee, spouse and child life insurance to all eligible employees.*
We also offer*:
-Gopuff employee discount
-Career growth opportunities
-Internal rewards programs
-Annual performance appraisal and bonus
-Equity program
*Not applicable for contractors or temporary employees.
At Gopuff, we know that life can be unpredictable. Sometimes you forget the milk at the store, run out of pet food for Fido, or just really need ice cream at 11 pm. We get it—stuff happens. But that's where we come in, delivering all your wants and needs in just minutes.
And now, we're assembling a team of motivated people to help us drive forward that vision to bring a new age of convenience and predictability to an unpredictable world.
Like what you're hearing? Then join us on Team Blue.
Gopuff is an equal employment opportunity employer, committed to an inclusive workplace where we do not discriminate on the basis of race, sex, gender, national origin, religion, sexual orientation, gender identity, marital or familial status, age, ancestry, disability, genetic information, or any other characteristic protected by applicable laws. We believe in diversity and encourage any qualified individual to apply.