Copywriter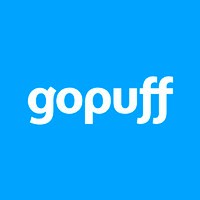 Gopuff
Marketing & Communications
New York, NY, USA
Posted on Saturday, May 13, 2023
Gopuff is looking for a Copywriter to support Gopuff's marketing team who will be responsible for writing best-in-class copy, according to the newly-established tonal guidelines. This writer will be focused on creating and editing content for CRM, In-App and general marketing projects.. You'll be working hand-in-hand with internal cross functional teams to deliver best-in-class, high-performing creative across channels at high volume and high quality. The ideal candidate will be a consumer first, strategic thinker that obsesses over bold creative approaches that drive performance and deliver business results (Orders and New Customers). This person should understand that the character and consistency of Gopuff's brand messaging is the key to building long-lasting relationships with our customers, and building the brand.
Responsibilities
Write compelling and on-brand copy for all Gopuff needs.
Be ready, willing and able to handle a range of assignments; writing across channels, including web, app, digital, social, e-mail, product, search.
Love and enjoy working collaboratively with writers, designers, creatives and non-creatives.
Have a scrappy, entrepreneurial spirit and enthusiastically accept challenges.
Work on evergreen daily brand work but also write for sub-brand or private label projects, as they arise.
Have a sense of humor and a knack for writing with a clear, direct and human tone.
Be able to come up with creative concepts.
Tackle every assignment, big or small, with energy, focus and care.
Qualifications
2-3 years of experience at a design/creative agency or in-house at savvy brands.
Compelling examples that demonstrate writing for brand-building projects, as well as content strategy.
Experience selling to and communicating with customers in a retail context.
Ability to multitask between projects and work with multiple teams/departments.
Ability to work fast without compromising quality.
Excellent understanding of grammar and sentence structure.
Compensation:
Gopuff pays employees based on market pricing and pay may vary depending on your location. The salary range below reflects what we'd reasonably expect to pay candidates. A candidate's starting pay will be determined based on job-related skills, experience, qualifications, work location, and market conditions. These ranges may be modified in the future. For additional information on this role's compensation package, please reach out to the designated recruiter for this role. Salary Range: $57k - 90k
Benefits
We want to help our employees stay safe and healthy! We offer comprehensive medical, dental, and vision insurance, optional FSAs and HSA plans, 401k, commuter benefits, supplemental employee, spouse and child life insurance to all eligible employees.*
We also offer*:
-Gopuff employee discount
-Career growth opportunities
-Internal rewards programs
-Annual performance appraisal and bonus
-Equity program
*Not applicable for contractors or temporary employees.
At Gopuff, we know that life can be unpredictable. Sometimes you forget the milk at the store, run out of pet food for Fido, or just really need ice cream at 11 pm. We get it—stuff happens. But that's where we come in, delivering all your wants and needs in just minutes.
And now, we're assembling a team of motivated people to help us drive forward that vision to bring a new age of convenience and predictability to an unpredictable world.
Like what you're hearing? Then join us on Team Blue.
Gopuff is an equal employment opportunity employer, committed to an inclusive workplace where we do not discriminate on the basis of race, sex, gender, national origin, religion, sexual orientation, gender identity, marital or familial status, age, ancestry, disability, genetic information, or any other characteristic protected by applicable laws. We believe in diversity and encourage any qualified individual to apply.