Lead, Dallas Field Marketing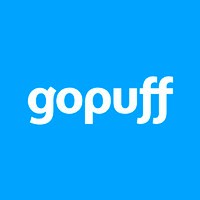 Gopuff
Marketing & Communications
Dallas, TX, USA
Posted on Friday, May 19, 2023
Gopuff is
seeking a dynamic and innovative Field Marketing Lead to join our team in Dallas, Texas. The ideal candidate will have a proven track record of executing successful marketing campaigns and creating brand awareness in non-traditional ways. As a Field Marketing Lead, the role will be responsible for managing and executing unconventional marketing activities in their assigned territory to drive brand awareness and engagement as well local community and vendor management.
Responsibilities :
Develop and execute marketing strategies to create brand awareness and engage target audiences in Dallas
Identify and establish relationships with key local partners and influencers to increase brand exposure
Plan and execute events, stunts, and activations to create buzz and generate media coverage
Develop and distribute marketing materials, such as flyers, stickers, and posters, in high-traffic areas
Recruit and lead Gopuff Brand ambassadors who will become the local voice of Gopuff and acquire newbies via referrals
Support Gopuff Merchandising team for partnerships with local vendors to expand the local assortment – from early vision and strategy through execution and ongoing partner management
Act as the primary deal lead for partnerships. You'll be responsible for setting strategy, generating new deals and owning external relationships
Partner closely with cross functional teams on implementation and go-to-market; you'll stay closely plugged in to ensure that both parties hit their goals and timelines prior, during, and after launch
Monitor and analyze market trends and competition to identify opportunities and threats
Prepare and present regular reports on campaign performance and ROI
Qualifications:
Bachelor's degree in Business, Marketing, Advertising, or a related field
2+ years of experience in field marketing, guerrilla marketing, event marketing, sales or business development
Strong creativity and innovation skills
Excellent communication and interpersonal skills
Proven track record of executing successful guerrilla marketing campaigns and generating brand awareness
Ability to analyze market trends and develop effective strategies to drive engagement
Must be willing to work flexible hours and travel within the assigned territory
English speaker. Spanish is a plus
The role will be US based, with the candidate based in Dallas
Compensation:
Gopuff pays employees based on market pricing and pay may vary depending on your location. The salary range below reflects what we'd reasonably expect to pay candidates. A candidate's starting pay will be determined based on job-related skills, experience, qualifications, work location, and market conditions. These ranges may be modified in the future. For additional information on this role's compensation package, please reach out to the designated recruiter for this role.
Salary Range: $60,000 - $97,000
Benefits
We want to help our employees stay safe and healthy! We offer comprehensive medical, dental, and vision insurance, optional FSAs and HSA plans, 401k, commuter benefits, supplemental employee, spouse and child life insurance to all eligible employees.*
We also offer*:
-Gopuff employee discount
-Career growth opportunities
-Internal rewards programs
-Annual performance appraisal and bonus
-Equity program
*Not applicable for contractors or temporary employees.
At Gopuff, we know that life can be unpredictable. Sometimes you forget the milk at the store, run out of pet food for Fido, or just really need ice cream at 11 pm. We get it—stuff happens. But that's where we come in, delivering all your wants and needs in just minutes.
And now, we're assembling a team of motivated people to help us drive forward that vision to bring a new age of convenience and predictability to an unpredictable world.
Like what you're hearing? Then join us on Team Blue.
Gopuff is an equal employment opportunity employer, committed to an inclusive workplace where we do not discriminate on the basis of race, sex, gender, national origin, religion, sexual orientation, gender identity, marital or familial status, age, ancestry, disability, genetic information, or any other characteristic protected by applicable laws. We believe in diversity and encourage any qualified individual to apply.