Assistant Store Manager, Bellingham, 599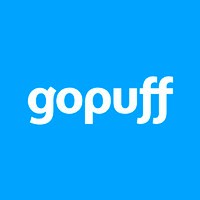 Gopuff
Bellingham, WA, USA
Posted on Saturday, May 20, 2023
The Assistant Store Manager (AOSM) reports to the Omni Store Manager and is responsible for successfully operating the retail and e-commerce operations of the location. The AOSM provides leadership and guidance to Operations Leads and Omni Associates to drive sales, omni operations, and a positive customer experience both in store and online. The AOSM participates in the hiring and training processes to support the delivery of key performance indicators (KPIs).
Key Roles and Responsibilities
Model company values in all actions, communication and decision-making
Participate and provide input during the hiring processes for Operations Leads and Omni Associates
Work with the Omni Store Manager to support the training and development of the team
Support the Leader on Duty (LOD) Program to ensure Omni Associates are providing exceptional customer service
Assume all responsibility and accountability for the day-to-day Omni operations by effectively leading all Operations Leads and Omni Associates
Work with Operational Leads and Omni Associates to execute: Visual and merchandising standards for retail operations
Accurate and timely processing of e-commerce orders
Pricing, signage, and displays accurately
Oversee the execution of merchandising direction, customer campaigns, and sales promotions
Directly manage applicable controllable expenses and identify opportunities to increase contributions and partner with the Omni Store Manager to create and execute an action plan to capitalize on opportunities
Regularly communicate with Omni Store Manager to discuss strengths, opportunities, and trends in business
Work with the Omni Store Manager to maintain employee retention and engagement levels at or above industry average
Achieve the retail financial performance goals, such as sales comp, units per transaction and overall customer satisfaction score
Achieve e-commerce financial performance goals, such as order picking time, order dwell time, drive time, order defect rate, and cost per order
Ensure the team operates in accordance with company policies and procedures
Ensure the team follows federal, state, and local regulations, including ABC, Food Handling and Weights and Measures regulations
Consistently create a positive customer experience through the utilization of the sales and customer service programs
Consistently create a positive customer experience with all e-commerce orders
Escalate more complex customer service issues to the Omni Store Manager
Skills Required
Financial and Business Acumen: Evaluate financial and business indicators and translate data into actionable information to drive results
Service Focus: Place great emphasis on creating customer loyalty by ensuring the highest value of service is always provided and by delivering on commitments to the customer
Communication: Provide the information required by others in a concise, direct, and unambiguous way. Strive to ensure that the receiver clearly understands the specifics of the message and are able to listen to, receive, and understand messages conveyed by others
Process Management: Take a systematic approach in contributing to making the company's workflow more effective, efficient, and capable of adapting to an ever-changing environment
Drive Results: Motivate individuals to achieve and exceed goals by establishing accountabilities, clarifying performance expectations, agreeing to high standards and measure, monitor and review performance, and provide timely and relevant feedback
Team Building: Enable and encourage group members to work together to complete tasks and accomplish goals that individual members could not accomplish alone
Problem Solving & Decision Quality: Able to use rigorous logic and methods to solve problems with effective solutions
Willingness to work a variety of scheduled shifts
Lifting and merchandising products (duties include stocking shelves, receiving shipments, carrying orders to customer or driver vehicles)
Qualifications
3-5 years of experience in retail management, warehouse management, logistics, and restaurant industry
Pay:
Gopuff/Bevmo! pays employees based on market pricing and pay may vary depending on your location. Compensation for U.S. locations is based on a cost of labor index for that geographic area.
Bellingham, WA: $19.50-31.00
The salary range above reflects what we'd reasonably expect to pay candidates. A candidate's starting pay will be determined based on job-related skills, experience, qualifications, work location, and market conditions. These ranges may be modified in the future. For additional information on this role's compensation package, please reach out to the designated recruiter for this role.
Benefits
We want to help our employees stay safe and healthy! We offer comprehensive medical, dental, and vision insurance, optional FSAs and HSA plans, 401k, commuter benefits, supplemental employee, spouse and child life insurance to all eligible employees.*
We also offer*:
-Gopuff employee discount
-Career growth opportunities
-Internal rewards programs
-Annual performance appraisal and bonus
-Equity program
*Not applicable for contractors or temporary employees.
At Gopuff, we know that life can be unpredictable. Sometimes you forget the milk at the store, run out of pet food for Fido, or just really need ice cream at 11 pm. We get it—stuff happens. But that's where we come in, delivering all your wants and needs in just minutes.
And now, we're assembling a team of motivated people to help us drive forward that vision to bring a new age of convenience and predictability to an unpredictable world.
Like what you're hearing? Then join us on Team Blue.
Gopuff is an equal employment opportunity employer, committed to an inclusive workplace where we do not discriminate on the basis of race, sex, gender, national origin, religion, sexual orientation, gender identity, marital or familial status, age, ancestry, disability, genetic information, or any other characteristic protected by applicable laws. We believe in diversity and encourage any qualified individual to apply.