Capacity Planning Business Partner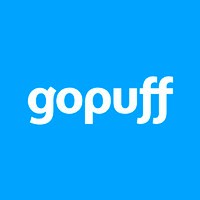 Gopuff
United States
Posted on Wednesday, May 24, 2023
Join Gopuff as a Capacity Planning Business Partner where you will improve capacity planning across the increasingly complex network. You will also be responsible for overseeing MFC Capacity Management for our BevMo Operations. As part of the Capacity Planning team, you will report to the Capacity Planning Business Partner and work with Field Operations, P&C and the Forecasting teams. We recognize that people come from diverse backgrounds and skills and welcome all to apply.
You Will:
Oversee the labor planning and 21 Day Plan Management for all BevMo locations
Develop scalable strategies and organizational structure to support central operations
Ensure the customer experience is continuously protected while minimizing fulfillment risk and mitigation costs across multiple locations
Develop mechanisms to analyze data from multiple sources to assess and understand risk and manage the flow of orders across multiple BevMo locations
Communicate and collaborate with Field Operations and Delivery Operations teams to provide real-time risk mitigation to the customer experience
Facilitate communication between field teams and support functions
Manage flow settings for multiple process paths to align operational processing capacity to order volume
Provide operational insights to the key stakeholders and support the development of advanced and intuitive Capacity tools
You Have:
2+ years in the operations space
Demonstrated experience to analyze data to drive root cause analysis and process improvement
Fluency in Microsoft Excel
Ability to interpret data to make decisions in stressful situations.
Ability to handle multiple projects, deadlines, and stressful situations with minimal guidance
Ability to work cross-functionally in a remote environment
Compensation:
Gopuff pays employees based on market pricing and pay may vary depending on your location. The salary range below reflects what we'd reasonably expect to pay candidates. A candidate's starting pay will be determined based on job-related skills, experience, qualifications, work location, and market conditions. These ranges may be modified in the future. For additional information on this role's compensation package, please reach out to the designated recruiter for this role.
Remote - Salary Range (varies based on a cost of labor index for geographic area within United States): USD $76,000 - $120,800
Benefits
We want to help our employees stay safe and healthy! We offer comprehensive medical, dental, and vision insurance, optional FSAs and HSA plans, 401k, commuter benefits, supplemental employee, spouse and child life insurance to all eligible employees.*
We also offer*:
-Gopuff employee discount
-Career growth opportunities
-Internal rewards programs
-Annual performance appraisal and bonus
-Equity program
*Not applicable for contractors or temporary employees.
At Gopuff, we know that life can be unpredictable. Sometimes you forget the milk at the store, run out of pet food for Fido, or just really need ice cream at 11 pm. We get it—stuff happens. But that's where we come in, delivering all your wants and needs in just minutes.
And now, we're assembling a team of motivated people to help us drive forward that vision to bring a new age of convenience and predictability to an unpredictable world.
Like what you're hearing? Then join us on Team Blue.
Gopuff is an equal employment opportunity employer, committed to an inclusive workplace where we do not discriminate on the basis of race, sex, gender, national origin, religion, sexual orientation, gender identity, marital or familial status, age, ancestry, disability, genetic information, or any other characteristic protected by applicable laws. We believe in diversity and encourage any qualified individual to apply.