Procurement Manager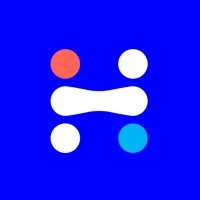 Included Health
Operations
Remote
Posted on Tuesday, April 11, 2023
Included Health is seeking a Procurement Manager to be a part of the Procurement team. The Indirect Procurement Manager is responsible for enabling and leading the procurement process at Included Health. This role will work collaboratively with IT, Marketing, business leaders and other stakeholders to successfully onboard and maintain vendors providing critical services, as well as resources, to augment Included Health's in-house activities and exceed our business goals.
Responsibilities:
Manage and track procurement activities for an organization(s) - e.g. IT, Engineering, and/or Marketing.
Work with Legal on Vendor Agreements (DPA, MSA and SOW) to reduce risk and liability, while expediting the overall onboarding process for new and recurring vendor relationships.
Provide regular reporting of Procurement KPIs to Senior Leadership.
Maintain close relationships with stakeholders, juggle multiple stakeholder requests, prioritize, and respond timely.
Improve Procurement Operations by identifying gaps and making corrections.
Negotiation of vendor deals/terms.
Track Cost savings year over year. Assist with Vendor Quarterly business reviews.
Assist with various Procurement related process and system improvement projects.
Hands-on experience collaborating cross-functionally with multiple stakeholders aligning on organizational objectives and driving actions to achieve project completion.
Working knowledge of sourcing, procurement, and contracting.
In-depth knowledge of DPA, MSA and SOW requirements and activities.
Ability to build relationships with stakeholders and understand and align their business objectives with procurement processes.
Ability to partner with vendors to achieve win-win outcomes.
Solid understanding of vendor segmentation and risk management methodologies.
Strong communication, presentation, customer service, listening and writing skills.
Strong project management and ability to prioritize for project success.
Strong negotiation and problem-solving skills to use for complex commercial deals.
Ability to drive change and develop a shared vision cross-functionally.
Thrives in a fast pace and changing environment with the ability to concurrently lead multiple vendor projects and activities.
Metrics-driven: able to identify, develop and manage metrics required to ensure quality and performance of the team.
Software proficiencies required: MS Office Suite.
Software proficiencies preferred: Workday, SalesForce, Coupa.
Qualifications:
At least 5 years of experience with the Procurement of Software and Services.
3+ years of experience with the Procure to Pay Process and the Source to Contract Process.
3+ years experience working collaboratively with Legal Functions on Vendor Contracts and Contract Language.
2+ years of experience in Price / Contract negotiations in the area of Software Contracts, especially SaaS.
Bachelor Degree in Finance, Supply Chain, or related field, or equivalent experience.
Must have experience working in a SaaS or technology company.
About Included Health
Included Health is a new kind of healthcare company, delivering integrated virtual care and navigation. We're on a mission to raise the standard of healthcare for everyone. We break down barriers to provide high-quality care for every person in every community — no matter where they are in their health journey or what type of care they need, from acute to chronic, behavioral to physical. We offer our members care guidance, advocacy, and access to personalized virtual and in-person care for everyday and urgent care, primary care, behavioral health, and specialty care. It's all included. Learn more at
includedhealth.com
.
Included Health is an Equal Opportunity Employer and considers applicants for employment without regard to race, color, religion, sex, orientation, national origin, age, disability, genetics or any other basis forbidden under federal, state, or local law. Included Health considers all qualified applicants in accordance with the San Francisco Fair Chance Ordinance.