Consumer Marketing Engagement Associate - Communities (LGBTQ+)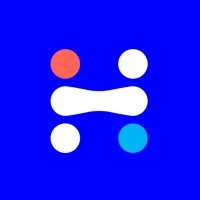 Included Health
Marketing & Communications, Customer Service
Remote
Posted on Friday, May 5, 2023
About the role:
This person is responsible for driving account activation and member utilization of our world class healthcare product. This role is a perfect fit for someone who has had exposure to a breadth of diverse marketing channel tactics and is looking to develop their expertise. The ideal candidate is someone who has subject matter expertise and willing to continuously learn how to best reach and engage the LGBTQ+ audience, is a natural collaborator with strong EQ, andis results driven. This role is both innovative in needing to think about new ideas and ways to engage our LGBTQ+ members while also thinking about how we scale our tools and resources to be operationally effective. You'll be responsible for supporting our member-facing marketing initiatives with large market accounts, including driving brand awareness, growing account registration, and increasing first time use of Included Health's products and services. This role is perfect for someone who thrives at being at the center of a fast paced, highly collaborative, performance driven job.
You'll serve as an Associate Consumer Marketing Manager with the Partner Marketing team. You will be responsible for executing marketing programs that drive engagement across all client accounts. Together with your manager you'll create impactful marketing campaigns, drive participation with our client partners, as well as execute and track initiatives that roll up to high level marketing OKRs. You will drive high efficiency, effortless cross-functional collaboration while clearly articulating our impact through purposeful internal communications. You will be responsible for developing and managing marketing related to client implementations.
Background on the consumer marketing team:
We're a lean, fast-paced Consumer Marketing team working hard to develop effective marketing strategies that tie to member needs and are proven to drive member engagement. Our goal as a team is to ensure that millions of eligible members are aware of, register for, and use Included Health's product services for a better, more personalized, healthcare experience.
Responsibilities:
Tactical execution of the LGBTQ+ member engagement strategy and content calendar.
Project management of creative marketing requests in Asana, cross functional partnership with the consumer engagement, CSM, creative and email teams.
Develop and manage engagement campaigns and program executions, including but not limited to enablement (mail/DM) process and incentive and referral program execution
Support data analysis (pulling/organizing data) and campaign tracking (OKRs) across analytic tools.
Develop consultative and strategic relationships with our Customer Success Managers and Partner Marketing Managers on the topic of communications and marketing to our LGBTQ+ member audience.
Develop high-impact, convincing oral and written presentations of creative concepts and engagement strategies.
Measure and share Communities campaign performance to internal and external (customer) stakeholders
Track and build key metrics including account registrations and product utilization at your strategic accounts.
Manage Communities team document repository - (single source of truth for most recent materials, latest case studies, approved data points etc). responsible for organizing and updating.
Keep learning! Brainstorm and bring to life new tactics, campaigns and ideas.
Qualifications:
Minimum 4 years of experience in consumer marketing
BA or BS required
Excellent writing and communication skills -- able to build credibility with our customer through 'in person' meetings and also able to develop written communications that summarize and sell-in our engagement plan recommendations.
Superb organization; comfort managing a project from creative inception through execution and into analysis.
Demonstrated ability to be a self-starter, who can work independently and proactively.
Demonstrated ability to balance and execute multiple projects concurrently.
Delight in being detail-focused.
Ability to report, visualize and pull insights from data.! Be excited to jump into analyses.
Proficiency in content production especially for email and partner channels.
Ability to flourish in a fast-paced startup environment.
Ability to work well cross-departmentally, proven success in contributing to a team-oriented environment.
About Included Health
Included Health is a new kind of healthcare company, delivering integrated virtual care and navigation. We're on a mission to raise the standard of healthcare for everyone. We break down barriers to provide high-quality care for every person in every community — no matter where they are in their health journey or what type of care they need, from acute to chronic, behavioral to physical. We offer our members care guidance, advocacy, and access to personalized virtual and in-person care for everyday and urgent care, primary care, behavioral health, and specialty care. It's all included. Learn more at
includedhealth.com
.
Included Health is an Equal Opportunity Employer and considers applicants for employment without regard to race, color, religion, sex, orientation, national origin, age, disability, genetics or any other basis forbidden under federal, state, or local law. Included Health considers all qualified applicants in accordance with the San Francisco Fair Chance Ordinance.