Manager, Lifecycle Marketing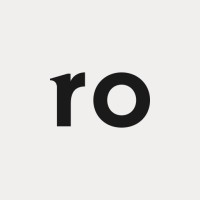 Ro
Marketing & Communications
Remote · New York, NY, USA
Posted on Monday, June 26, 2023
Who We Are
Ro is a direct-to-patient healthcare company with a mission of helping as many patients as possible achieve their health goals. Ro is the only company to offer telehealth care, at-home diagnostic testing, labs, and pharmacy services nationwide. This is enabled by Ro's vertically integrated platform that helps patients achieve their goals through a convenient end-to-end healthcare experience spanning from diagnosis, to delivery of medication, to ongoing care. Since 2017, Ro has helped millions of patients in nearly every single county in the United States, including 98% of primary care deserts.
Ro was recognized as a CNBC Disruptor 50 in 2022, listed by Inc. Magazine as a Best Place to Work in 2022 for our third consecutive year, and named one of FORTUNE's 2022 Best Medium Workplaces.
As the Manager, Lifecycle Marketing on the Ro Growth team, you will own and drive the strategy and execution for a segment of our owned Lifecycle channels to deliver a world-class patient experience for our members. Your leadership and coaching skills will develop the team to be best-in-class. Working closely with other functional teams, you'll develop deep knowledge and expertise of the consumer funnel as well as our technical workings in order to improve how we communicate with our members.
In this role you'll have a close partnership with technical and product partners, as well as brand and marketing teams to ensure that our Ro brand voice and design elements carry consistently throughout Ro lifecycle flows across email, SMS, push and more.
What You'll Do:
Strategy Setting and Roadmapping
Develop and be accountable for the strategy for a lifecycle stage at Ro (patients with active prescriptions) to achieve the goals of that given segment
Use an analysis-based approach to opportunity size projects throughout the patient funnel of the given stage
Track and measure KPIs and ensure that these metrics are known across Ro's organization and tracked/reported on with regularity
Establish regular health checks against main KPIs and drive rapid response/reactions when needed to create and implement mitigation plans if KPI health falters
Coach and empower the CRM team with key skills, best practices, and their application to relevant areas of the program
Inherit one direct report to manage and coach to become a subject matter expert
Lifecycle Platform Development
Develop ways to build campaigns and automations in the most efficient way possible to allow for personalization and future product expansion
Develop segmentation to improve targeting and personalization to meet objectives working with data and analytics teams to create models as needed
Work closely with technical stakeholders to provide relevant technical needs tied to business cases
Drive development of data tools and dashboards that allow for Lifecycle Marketing and business stakeholders alike to intimately measure and monitor KPIs, working closely with Data and Analytics teams on such efforts as needed
Provide technical guidance and facilitate troubleshooting around CRM platform issues, and help triage requests that come in from across the org in order to drive quickly to resolution
Brand and Creative Development
Maintain a high bar for marketing creative and copy across our Lifecycle programs
Craft and hone our messaging and marketing through lifecycle campaigns you touch in a way that accentuates the unique elements of our various product offerings and treatment areas.
Constant focus on testing creative (images/ copy/ CTAs etc) and create a results feedback loop to the creative team to yield measurable business impact
What You'll Bring to the Team:
5+ years of email marketing experience, including campaign strategy/development, messaging, segmentation, lifecycle optimization, and AB/multivariate testing
1+ years of managerial experience (this would be a plus)
Knowledge of a modern CRM platform such as Braze or Iterable and a track record leveraging those tools to create successful, multi-channel, and multi touch campaigns
Metrics-driven orientation with a fluent ability to frame up project work through a business impact lens and skill in scaling that skill across the broader team
Ability to balance short-term gains with long-term impact. Ability to foresee the long-term impact of those short-term gains and properly utilize that knowledge to inform the roadmap
A knack for managing complexity and paying attention to the finer details, while also seeing the big picture and appreciating progress over perfection
Experience in analyzing and manipulating data in Google Analytics, Looker, Mixpanel to draw meaningful insights
Strong technical skills and fundamental knowledge of CRM and email tools and systems
Previous experience working within a subscription-based business or other businesses with both new and returning revenue streams is highly preferred
Previous experience working in a heavily regulated environment (fintech, telehealth), a plus
Comfort working within a matrixed organization and experience utilizing directly managed and shared resources to drive business outcomes
Strong verbal and written communication skills, with the ability to influence and collaborate effectively.
No task too big or too small mindset
We've Got You Covered:
Full medical, dental, and vision insurance + OneMedical membership
Healthcare and Dependent Care FSA401(k) with company match
Flexible PTO
Wellbeing + Learning & Growth reimbursements
Paid parental leave + Fertility benefits
Pet insurance
Student loan refinancing
Virtual resources for mindfulness, counseling, fitness, and physical therapy
The target base salary for this position ranges from $126,000 to $150,500, in addition to a competitive equity and benefits package (as applicable). When determining compensation, we analyze and carefully consider several factors, including location, job-related knowledge, skills, and experience. These considerations may cause your compensation to vary.
Ro recognizes the power of in-person collaboration, while supporting the flexibility to work anywhere in the United States. For our Ro'ers in the tri-state (NY) area, you will join us at HQ on Tuesdays and Thursdays. For those outside of the tri-state area, you will be able to join in-person collaborations throughout the year (i.e., during team on-sites).
At Ro, we believe that our diverse perspectives are our biggest strengths — and that embracing them will create real change in healthcare. As an equal opportunity employer, we provide equal opportunity in all aspects of employment, including recruiting, hiring, compensation, training and promotion, termination, and any other terms and conditions of employment without regard to race, ethnicity, color, religion, sex, sexual orientation, gender identity, gender expression, familial status, age, disability and/or any other legally protected classification protected by federal, state, or local law.
See our California Privacy Policy
here
.