Associate Director, Offline Marketing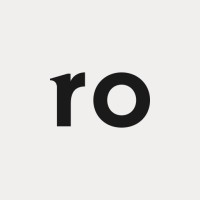 Ro
Marketing & Communications
Remote · New York, NY, USA
Posted on Wednesday, October 4, 2023
Who We Are
Ro is a direct-to-patient healthcare company with a mission of helping as many patients as possible achieve their health goals. Ro is the only company to offer telehealth care, at-home diagnostic testing, labs, and pharmacy services nationwide. This is enabled by Ro's vertically integrated platform that helps patients achieve their goals through a convenient end-to-end healthcare experience spanning from diagnosis, to delivery of medication, to ongoing care. Since 2017, Ro has helped millions of patients in nearly every single county in the United States, including 98% of primary care deserts.
Ro was recognized as a CNBC Disruptor 50 in 2022, listed by Inc. Magazine as a Best Place to Work in 2022 for our third consecutive year, and named one of FORTUNE's 2022 Best Medium Workplaces.
The Associate Director, Offline Marketing will focus on driving both strategy and execution of offline marketing efforts for Ro's consumer offerings -- inclusive of TV/OTT, YouTube, Radio, Podcast, Out of Home and Direct Mail.
Reporting to the SVP, Growth, this individual will be responsible for driving performance across these key top-of-funnel channels. They will be a senior partner and driving force behind the continued evolution and improvement of our creative, working in tight coordination with our Brand and Creative teams to ensure that creative hits the mark from both a brand and performance perspective. They will obsess over performance measurement and attribution for the channels they oversee and will be the key stakeholder internally to aid the company in interpreting and understanding the business impact of offline channels. They will maintain and develop key external relationships with agencies and marketing partners and will constantly survey the landscape for new partners, services, and tools that may enhance our campaign efforts.
This individual will have a keen and intuitive understanding of the media landscape and how Ro can best take advantage of opportunities on legacy platforms like linear TV or Out of Home as much as they can make a mark as a first mover on new and emerging platforms. They'll also have a great sense of how Ro's offerings are positioned relative to competitors on Top of Funnel channels and how Ro can evolve to stay ahead and stay at the top of conversation with consumers.
What You'll Do:
Own the end-to-end execution of Ro's offline marketing program, with a specific focus on Linear TV, OTT and YouTube, and further responsibility over Ro's Audio and Out of Home channels.
Own day-to-day including strategic media planning, budgeting, measurement, and reporting to drive Cost per Acquisition (CPA) and Return on Ad Spend (ROAS) improvement across core offline channels
Own Ro's day-to-day relationships with external agencies, vendors and partners to drive successful channel/campaign launches and ongoing channel/campaign management and optimization
Lead the tracking, reporting and measurement of offline channel performance at a granular level and using multiple different forms of ROI measurement, and conduct in-depth data analyses, draw actionable insights, and distill key takeaways that can drive action across the business
Partner with Brand, Creative and Insights stakeholders to drive the development of effective creative for our channels that tightly integrates both an understanding of the consumer along with key insights and past performance data
Support Growth team leadership and FP&A in aligning on budget levels for key offline channels, calibrating them over time and measuring the overall financial and revenue impacts of Ro's offline spend
Support broader marketing analytics and attribution projects that help us better understand the long-term impact of offline campaigns on our growth and our brand metrics, including MMM, HYDHAU and brand tracking measurement solutions
Lead test and scale opportunities in emerging channels and formats (i.e., streaming video, digital OOH, influencer) to ensure that Ro brands are at the forefront of trends in offline marketing
Lead efforts to constantly evaluate new/emerging marketing services vendors to ensure Ro remains at the forefront of innovation in offline marketing
What You'll Bring to the Team:
8-10 years experience in a growth or marketing role at a performance-oriented, consumer-focused brands or firms spending at least $20m a year on offline channels, with direct oversight of more than one offline discipline during that time frame
Direct expertise in managing and scaling a $10mm+ annual TV / OTT program across all aspects (i.e., media planning and buying, optimization, continuous creative development, performance measurement)
Direct expertise scaling a performance-oriented YouTube video advertising program, with particular experience shaping and developing creative specifically for the needs of YouTube
Direct expertise in managing Audio, Out of Home or Direct Mail campaigns is a major plus
Strong creative sense and intuition, with the ability to serve as the primary Growth stakeholder in major creative development projects (i.e., TV campaign development, or celebrity endorsement sponsorships)
Intuitive knowledge of the offline media landscape and how Ro's brands can best fit within it
Deep bias towards analytics and measurement, and extensive experience with having your work measured against or towards revenue-related goals
Comfort in serving as an externally facing representative of Ro and working closely with agency partners to advocate fiercely for Ro's interests
Comfort and ease working with finance teams to align on budgets, financial targets and the measurement of key financial performance metrics (i.e., CAC and LTV)
Experience in analyzing and manipulating data in platforms like Google Analytics, Looker, Mixpanel, MMMs and other data platforms to draw meaningful insights
Ability to communicate complex information in an easily understood and thoughtful manner both within the company and to the external world
Metrics-driven orientation with a fluent ability to frame up project work through a business impact lens and skill in scaling that skill across the broader team
Proven track record of developing frameworks and workflows that facilitate the campaigns and channels you manage to achieve peak performance
No task too big or too small mindset - willing to roll up sleeves when needed to write ad copy, or to conduct performance analysis
Previous experience working in a heavily regulated environment (fintech, telehealth), a plus
We've Got You Covered:
Full medical, dental, and vision insurance + OneMedical membership
Healthcare and Dependent Care FSA
401(k) with company match
Flexible PTO
Wellbeing + Learning & Growth reimbursements
Paid parental leave + Fertility benefits
Pet insurance
Student loan refinancing
Virtual resources for mindfulness, counseling, fitness, and physical therapy
The target base salary for this position ranges from $152,600-$189,000, in addition to a competitive equity and benefits package (as applicable). When determining compensation, we analyze and carefully consider several factors, including location, job-related knowledge, skills and experience. These considerations may cause your compensation to vary.
Ro recognizes the power of in-person collaboration, while supporting the flexibility to work anywhere in the United States. For our Ro'ers in the tri-state (NY) area, you will join us at HQ on Tuesdays and Thursdays. For those outside of the tri-state area, you will be able to join in-person collaborations throughout the year (i.e., during team on-sites).
At Ro, we believe that our diverse perspectives are our biggest strengths — and that embracing them will create real change in healthcare. As an equal opportunity employer, we provide equal opportunity in all aspects of employment, including recruiting, hiring, compensation, training and promotion, termination, and any other terms and conditions of employment without regard to race, ethnicity, color, religion, sex, sexual orientation, gender identity, gender expression, familial status, age, disability and/or any other legally protected classification protected by federal, state, or local law.
See our California Privacy Policy
here
.