Laboratory General Supervisor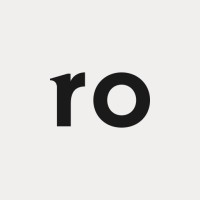 Ro
People & HR, Operations
San Francisco, CA, USA
Posted on Friday, October 20, 2023
Who We Are
Ro is a direct-to-patient healthcare company with a mission of helping as many patients as possible achieve their health goals. Ro is the only company to offer telehealth care, at-home diagnostic testing, labs, and pharmacy services nationwide. This is enabled by Ro's vertically integrated platform that helps patients achieve their goals through a convenient end-to-end healthcare experience spanning from diagnosis, to delivery of medication, to ongoing care. Since 2017, Ro has helped millions of patients in nearly every single county in the United States, including 98% of primary care deserts.
Ro was recognized as a CNBC Disruptor 50 in 2022, listed by Inc. Magazine as a Best Place to Work in 2022 for our third consecutive year, and named one of FORTUNE's 2022 Best Medium Workplaces.
The Role
The Diagnostics Team is seeking an exceptionally driven General Supervisor (GS) to assume overall responsibility for laboratory performance, compliance, and accreditation activities. The GS will be responsible for appropriate staffing levels, performance, laboratory, and facility preparedness in tandem with the Technical Supervisor. Furthermore, the GS is tasked with ensuring compliance with CLIA and CAP regulations.
This role reports directly to the Sr. Director of Pharmacy Strategy & Process, with a dotted line to the Lab Director. They will work closely with laboratory staff, clinicians, and research scientists.
Our Lab is located in Dogpatch, San Francisco.
What You'll Do:
Report directly to the Sr. Director of Pharmacy Strategy & Process on day-to-day general administrative duties, operations, process, and procedures.
Manage and assign all duties/work and scheduling of all laboratory personnel.
Evaluate the competency of all testing personnel on an ongoing basis.
Train and mentor laboratory personnel, ensuring they are knowledgeable about laboratory procedures and safety protocols.
Facilitate ongoing professional development and continuing education for staff members.
Maintain a safe and efficient laboratory environment, including equipment maintenance and inventory management in partnership with the Corporate Quality & Operations teams.
Ensure the laboratory's compliance with all CLIA and CAP regulations and other applicable state and federal guidelines.
Prepare and submit required reports to regulatory agencies in a timely manner.
In collaboration with Corporate Quality, conduct regular internal audits to identify areas for improvement and implement corrective actions as needed.
Responsible for ensuring that tests and examinations are performed in compliance with Chapter 3 of the Business and Professions Code and Title 42, Code of Federal Regulations, Part 493 standards as published October 1, 1994, regarding clinical laboratories.
Actively participate in benchwork responsibilities, contributing to laboratory testing and analyses as needed to support the team and ensure efficient workflow.
Liaise between cross-functional partners (Quality, Operations, Kitting, Diagnostics, People) as needed.
Identify future needs in terms of staffing, equipment, and facilities, and be responsible for documenting and justifying requests to appropriate parties.
Support the Sr. Director of Pharmacy Strategy & Process in developing the annual budget and responsible for adhering to the budget including all laboratory costs.
Maintain accurate and comprehensive records of all laboratory activities, including test results, quality control data, and personnel records.
Develop and implement emergency response protocols to ensure the laboratory can respond effectively to unexpected situations or disasters.
What You'll Bring to the Team:
Strong experience with running the operational activities of the lab and its personnel.
Detailed knowledge of CLIA regulations and other applicable laboratory guidelines.
Excellent communication and interpersonal skills.
Proven leadership and problem-solving skills.
4 years of laboratory experience + 2 years supervising lab team members
Must be detail-oriented and have the ability to work independently
Proven ability to establish work priorities for themselves and guide lab personnel as priorities shift.
Proficiency with laboratory information systems and data management.
Ability to work collaboratively in a team environment.
Provide day-to-day supervision and be accessible to the broader team in the laboratory.
Active California Clinical Lab Scientist license to perform high-complexity testing
We've Got You Covered:
Full medical, dental, and vision insurance + OneMedical membership
Healthcare and Dependent Care FSA
401(k) with company match
Flexible PTO
Wellbeing + Learning & Growth reimbursements
Paid parental leave + Fertility benefits
Pet insurance
Student loan refinancing
Virtual resources for mindfulness, counseling, and fitness
The target base salary for this position ranges from $150,900 to $177,500, in addition to a competitive equity and benefits package (as applicable). When determining compensation, we analyze and carefully consider several factors, including location, job-related knowledge, skills, and experience. These considerations may cause your compensation to vary.
Ro recognizes the power of in-person collaboration, while supporting the flexibility to work anywhere in the United States. For our Ro'ers in the tri-state (NY) area, you will join us at HQ on Tuesdays and Thursdays. For those outside of the tri-state area, you will be able to join in-person collaborations throughout the year (i.e., during team on-sites).
At Ro, we believe that our diverse perspectives are our biggest strengths — and that embracing them will create real change in healthcare. As an equal opportunity employer, we provide equal opportunity in all aspects of employment, including recruiting, hiring, compensation, training and promotion, termination, and any other terms and conditions of employment without regard to race, ethnicity, color, religion, sex, sexual orientation, gender identity, gender expression, familial status, age, disability and/or any other legally protected classification protected by federal, state, or local law.
See our California Privacy Policy
here
.