VP, Clinical Quality and Patient Safety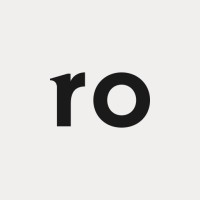 Ro
Quality Assurance
New York, NY, USA
Posted on Thursday, May 13, 2021
Who We Are
Ro is a direct-to-patient healthcare company with a mission of helping as many patients as possible achieve their health goals. Ro is the only company to offer telehealth care, at-home diagnostic testing, labs, and pharmacy services nationwide. This is enabled by Ro's vertically integrated platform that helps patients achieve their goals through a convenient end-to-end healthcare experience spanning from diagnosis, to delivery of medication, to ongoing care. Since 2017, Ro has helped millions of patients in nearly every single county in the United States, including 98% of primary care deserts.
Ro was recognized as a CNBC Disruptor 50 in 2022, listed by Inc. Magazine as a Best Place to Work in 2022 for our third consecutive year, and named one of FORTUNE's 2022 Best Medium Workplaces.
The Vice President of Clinical Quality and Patient Safety will report to our Chief Medical Officer and work closely with the Product, Provider Network, Pharmacy, Medical Operations, Legal, Clinical Product Strategy and Data leadership to ensure that Ro provides the safest and highest quality care. At Ro, our goal is to leverage technology and data to standardize and automate safety and quality. The VP of Clinical Quality and Patient Safety will work with the Data teams (Analytics and Science) as well as the Tech Org (Product Management, Engineering and Product Design) to design, implement and measure drivers that improve quality and safety. You will truly build an electronic medical record that is focused on empowering providers and pharmacists to deliver the safest and highest quality care and for patients to achieve their health goals.
Who are you? That's a great question. You are a clinician. You're an informaticist. You're an innovator. You're passionate about harnessing the power of technology to drive high quality, safe and affordable healthcare that is delightful to patients and providers. You have incredible attention to detail and the ability to communicate clearly and creatively as you work cross-functionally. You are a self-starter and an action-oriented problem solver. You're not afraid of thinking outside of the box. You have experience being a healthcare provider and leader within the traditional healthcare setting. You have experience leading teams, designing and articulating a vision around patient safety, improving health outcomes and delighting patients with high quality and affordable healthcare. You are empathetic, enjoy design thinking and people thrive under your leadership. You have been a Quality and Safety leader and understand that digital health requires new and creative solutions. You look forward to making Ro the standard for excellence in quality and safety.
What You'll Do:
Promote and encourage a culture of safety throughout the company and affiliated provider network
Create and drive a culture of continuous quality improvement
Partner with Clinical Product Strategy and Product to design and create a platform that uses technology to automate and improve clinical quality and patient safety.
Prepare the organization for heightened regulatory, compliance and safety expectations by developing enhanced quality and safety programs and initiatives
Oversees the development, data collection and reporting of uniform and integrated measurement systems that support the quality assurance and performance improvement programs
Creates organizational outcomes using external benchmarks, evidence-based knowledge and industry best practice as a reference but adapted to fit the needs of Ro
Facilitates alignment between improvement initiatives and the organization's strategic plan; directs the day to-day execution of the strategies and tactics necessary to successfully improve the outcomes and results of patient services.
Participate in nursing and physician peer review processes and chart reviews
What You'll Bring to the Team:
MD or DO degree or practitioner equivalent (e.g. DNP, PA)
Board-certified or board eligible 15+ years of work experience with 5+ years in Clinical Quality and Patient Safety, 10+ years of direct people management, and 5+ years in direct patient care
Quality and Safety leadership experience in a care delivery setting (provider network) required; experience in non-traditional or telemedicine / virtual care preferred
Strong experience identifying, implementing, monitoring, reporting and improving health outcomes and quality initiatives
Experience in Compliance and Risk Management strongly preferred
Knowledge of system process analysis, quality/process improvement techniques, design, and integration, at a level of complexity associated with integrating processes across multiple departments of an organization
Able to distill and communicate complex ideas clearly
Strong people management and leadership skills
The ability to clearly, accurately, thoroughly and compellingly communicate important clinical details to diverse non-clinical audiences
Strong prioritization, time management and organizational skills
Genuine enthusiasm for learning, teamwork and collaboration
You have a demonstrated understanding of the role that racial inequity plays in our society and its impact on healthcare systems and institutions, and consistently integrate your deep understanding of key racial equity concepts into work projects
We've Got You Covered:
Full medical, dental, and vision insurance + OneMedical membership
Healthcare and Dependent Care FSA
401(k) with company match
Flexible PTO
Wellbeing + Learning & Growth reimbursements
Paid parental leave + Fertility benefits
Pet insurance
Student loan refinancing
Virtual resources for mindfulness, counseling, and fitness
The target base salary for this position ranges from $294,500 to $346,500, in addition to a competitive equity and benefits package (as applicable). When determining compensation, we analyze and carefully consider several factors, including location, job-related knowledge, skills and experience. These considerations may cause your compensation to vary.
Ro recognizes the power of in-person collaboration, while supporting the flexibility to work anywhere in the United States. For our Ro'ers in the tri-state (NY) area, you will join us at HQ on Tuesdays and Thursdays. For those outside of the tri-state area, you will be able to join in-person collaborations throughout the year (i.e., during team on-sites).
At Ro, we believe that our diverse perspectives are our biggest strengths — and that embracing them will create real change in healthcare. As an equal opportunity employer, we provide equal opportunity in all aspects of employment, including recruiting, hiring, compensation, training and promotion, termination, and any other terms and conditions of employment without regard to race, ethnicity, color, religion, sex, sexual orientation, gender identity, gender expression, familial status, age, disability and/or any other legally protected classification protected by federal, state, or local law.
See our California Privacy Policy
here
.