Head of Strategic Partnerships, Japan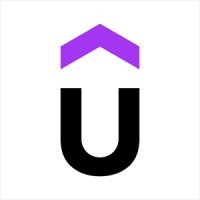 Udemy
Sales & Business Development
Remote · Japan
Posted on Friday, April 14, 2023
About us
At Udemy, we're on a mission to improve lives through the power of learning. We're a leading global learning company and one of the world's largest education platforms, with more than 59 million learners. Our goal is to provide flexible, effective skill development to empower organizations and individuals.
Talented people are everywhere, and the right opportunity can be hard to come by. That's why we're focused on revolutionizing learning, using our skills and expertise to help others develop theirs and reach their full potential. Individually, we bring our unique perspective to reimagine the way we share knowledge. Together, we can improve lives by making learning more accessible for our learners, our instructors, and businesses around the world.
Udemy is headquartered in San Francisco with global offices in Australia, India, Ireland, Türkiye, and the US. Learn more on ourcompany page.
About you
You love driving high-visibility, high-impact projects that help companies scale in new markets worldwide. You thrive in fast-paced, dynamic environments and use your strong communication skills to influence and collaborate with key partners successfully. You're an analytical and nimble executor who believes quality work and thoughtful strategy is vital to sustainable business growth.
About this role
This position requires you to have a proven track record of growing a SaaS business in Japan, partner management, and deep understanding of Japanese corporate culture. Supported by our global enablement team, you will be expected to train, coach and mentor our local partner, Benesse, a team who has diverse skill sets and capabilities, helping them land and expand Udemy Business offerings across a range of industries.
What you'll be doing:
Build and maintain deep relationships with key Partner stakeholders and

with key stakeholders across Udemy, including Product, Sales, Marketing, Enablement, Operations, Legal and PR

Co-design GTM strategy of the partnership (sales, enablement, marketing, operations)

Be the cross-functional leader to drive the partnership initiatives, including product launches and ongoing GTM activities

Build assets to communicate Partner strategy and status, including well-designed business review decks, partnership scorecards, and briefings for executives

Represent the partnership to internal executive leaders, such as Executive Leadership Team

Design and deliver quarterly business reviews (QBRs) with internal and Partner stakeholders and c

onnect with and influence customers and prospects at the senior leadership level directly where it is desirable and feasible
What you'll have
:
10+ years sales experience in Japan market, 10+ years in partner or channel management and e

xperience in enablement, particularly in leading, developing and mentoring a team of Japanese professionals

Experience developing and executing regional sales plans and forecasts, addressing new customer acquisition and existing customer growth.

Creativity and proficiency in supporting sales cycles, including "top of funnel" prospecting activity, opportunity qualification, developing joint close plans, negotiating and closing sales, and driving upsells.

SaaS Human Capital/Talent Management software experience, a plus.

Excellent communication, negotiations and presentation skills (written and verbal) in English and native Japanese and g

et-it-done mindset: not afraid to roll up your sleeves, getting into the data and analyzes themselves, building deal models, and doing what it takes to get the job done - while also thinking and acting at a strategic level

A high energy and optimistic team-player and supporter with strong organizational and time management skills when seeking and closing large, impactful deals and a p

roven track record of closing significant deals within Japan, as well as global deals with Japanese Corporations
We understand that not everyone will match each of the above qualifications. However, we also realize that everyone has unique experiences that can add value to our company. Even if you think your background might not perfectly align, we'd love to hear from you!
Life at Udemy
We aspire to be as vibrant and dynamic as the communities we serve, as inquisitive as those who use our platform, and as revolutionary as the future we strive to open for everyone. Here are some of the things we love about life at Udemy:
We're invested in creating an inclusive environment that welcomes a diverse range of backgrounds and experiences. From creating employee resource groups, ensuring we're a Fair Pay Workplace, and building a flexible work culture, our belonging, equity, diversity, and inclusion (BEDI) initiatives always put our people first. We want you to be able to bring your authentic self to work because when we all do, we're better for it.





Learning is what we do – inside and out. Our Learning & Development team is second to none, helping ensure your journey is one of continuous progression. You'll also have unlimited access to Udemy courses, monthly UDays (meeting-free professional development days), and a generous annual professional development stipend.





Our reason to exist is to revolutionize learning – that calls for taking risks and learning from failures. Whether it's our hackathons (a company-wide effort to envision new possibilities for our product) or sharing our prototypes, we see experimentation as a crucial step on the path to success.




Of course, the best thing about being part of Udemy is knowing your work makes a difference for people and organizations around the world. You've got the skills; why not use them to help others develop theirs?
At Udemy, we value diversity and inclusion and consider qualified applicants without regard to race, color, religion, sex, national origin, ancestry, age, genetic information, sexual orientation, gender identity, marital or family status, veteran status, medical condition, or disability. We will consider for employment qualified applicants with arrest and conviction records.
About our APAC region
When you join Udemy in our Asia Pacific (APAC) region, you'll have the chance to help our globally established business grow locally. We have a solid foundation and a great reputation — and you can be part of the next stage of our journey.
Our investment in the region is significant, with offices in Australia and India and an expanding presence in Singapore, Indonesia, Japan, and beyond. It comes with countless opportunities to make learning more accessible to millions. You'll work with various cultures with unique needs, affording you the chance to learn and progress in your career. And that progression doesn't come at the cost of work-life balance; people are at the heart of our mission, which is why we're committed to looking after ours.
+1
What drew you to Udemy?
Annabel Fidler, Senior Customer Success Manager
What drew you to Udemy?
1:24
What is unique about working across cultures in the APAC region?
1:16
Embed clip
+1
What drew you to Udemy?
Peter Kokkinos, VP and Managing Director of Sales in APAC
What drew you to Udemy?
0:46
What skills make someone successful on the APAC Sales team?
1:22
What is Udemy's approach to career development?
1:19
+1
What drew you to Udemy?
Peter Kokkinos, VP and Managing Director of Sales in APAC
What drew you to Udemy?
0:46
What skills make someone successful on the APAC Sales team?
1:22
What is Udemy's approach to career development?
1:19
+1
Meet Constance
Constance Wilson, Global Head of BEDI
Why is BEDI important at Udemy?
1:05
What are the BEDI pain points frenquently expressed by employees?
1:11