Director, Enterprise Sales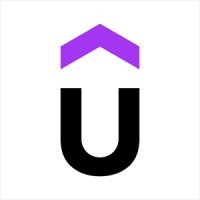 Udemy
Sales & Business Development
Germany · Remote
Posted on Wednesday, April 26, 2023
About us
At Udemy, we're on a mission to improve lives through the power of learning. We're a leading global learning company and one of the world's largest education platforms, with more than 57 million learners. Our goal is to provide flexible, effective skill development to empower organizations and individuals.
Talented people are everywhere, and the right opportunity can be hard to come by. That's why we're focused on revolutionizing learning, using our skills and expertise to help others develop theirs and reach their full potential. Individually, we bring our unique perspective to reimagine the way we share knowledge. Together, we can improve lives by making learning more accessible for our learners, our instructors, and businesses around the world.
Udemy is headquartered in San Francisco with global offices in Australia, India, Ireland, Türkiye, and the US. Learn more on ourcompany page.
About you
You're an active listener and a determined person who thrives in a collaborative environment like ours. You want to use your skills to help others progress, whether that's internally with your team or seeing the impact your work can have on people around the world as you help us expand into new markets. You're ready for a challenge and aren't afraid to try new ideas.
About this role
This role is an exciting one for an experienced and excellent sales leader, the successful candidate will get the opportunity to manage and build a senior Enterprise team within the Udemy organisation. This will be a remote role based preferably in Berlin or Munich, however this is flexible.
In this role you will manage a successful, talented and engaged Enterprise sales team in the DACH region while hiring new talent to fuel future growth. You will report to and work closely with the Head of our Enterprise & Mid Market Business, work closely with our VP of EMEA and be a key part of the Udemy for Business EMEA Leadership team. The role will require a broad range of skills including people leadership, the ability to operate in a start-up environment, strategic engagement with our customers, building and developing a high performance team amongst many other exciting opportunities.
What you'll be doing:
Lead a sales-driven culture in a high energy, dynamic, fun, fast-paced environment
Grow, coach and develop a high performance team of Account Executives across the EMEA region
Focus on our customers and strategically engage with them to achieve their desired outcomes
Beat revenue goals, deliver growth and drive activity levels within the team
Collaborate cross functionally within Udemy to share insights and help us make better decisions
Use data to make insightful decisions and improve processes
What you'll have
:
10+ years of sales management and people leadership experience
Speak Fluent or Business-level German
A proven track record for hiring, developing, motivating, and retaining key talent
Experienced in dealing with large enterprise customers, understanding their buying cycles and navigating through complex org structures
Strong drive for results, while retaining a focus on consistently delivering a great customer experience
Exceptional skills in prospecting, discovery, presentation, buying behaviours, and overcoming objections
Organisational agility; knowing how to get things done through formal and informal channels
We understand that not everyone will match each of the above qualifications. However, we also realize that everyone has unique experiences that can add value to our company. Even if you think your background might not perfectly align, we'd love to hear from you!
Life at Udemy
We aspire to be as vibrant and dynamic as the communities we serve, as inquisitive as those who use our platform, and as revolutionary as the future we strive to open for everyone. Here are some of the things we love about life at Udemy:
We're invested in creating an inclusive environment that welcomes a diverse range of backgrounds and experiences. From creating employee resource groups, ensuring we're a Fair Pay Workplace, and building a flexible work culture, our belonging, equity, diversity, and inclusion (BEDI) initiatives always put our people first. We want you to be able to bring your authentic self to work because when we all do, we're better for it.





Learning is what we do – inside and out. Our Learning & Development team is second to none, helping ensure your journey is one of continuous progression. You'll also have unlimited access to Udemy courses, monthly UDays (meeting-free professional development days), and a generous annual professional development stipend.





Our reason to exist is to revolutionize learning – that calls for taking risks and learning from failures. Whether it's our hackathons (a company-wide effort to envision new possibilities for our product) or sharing our prototypes, we see experimentation as a crucial step on the path to success.




Of course, the best thing about being part of Udemy is knowing your work makes a difference for people and organizations around the world. You've got the skills; why not use them to help others develop theirs?
At Udemy, we value diversity and inclusion and consider qualified applicants without regard to race, color, religion, sex, national origin, ancestry, age, genetic information, sexual orientation, gender identity, marital or family status, veteran status, medical condition, or disability.
Would you like to learn more about Udemy? Here are a few resources:
Information regarding data privacy is available within the Udemy Careers Privacy Notice.
About our Dublin location
Dublin is where our Europe, Middle East, and Africa (EMEA) headquarters is located, which means it plays a major role in our mission of sharing knowledge and unlocking potential for learners, instructors, and businesses globally. We have a fantastic central Dublin location with a brand new building, purpose-built for us. We've invested a lot here and have seen huge growth in the EMEA market – which is why we see Dublin as a key location for the future of Udemy.
We have also been officially certified as a Great Place to Work in Ireland, recognizing our high-trust, high-performance workplace culture. With so many diverse perspectives, languages, and ethnicities coming together here, it's no surprise that our Dublin office has been thriving.
#LI-Remote
#LI-EE1